Medivation in confidentiality agreements with Sanofi and others
Medivation has entered into confidentiality agreements with parties that have expressed interest in exploring a potential transaction to acquire the company…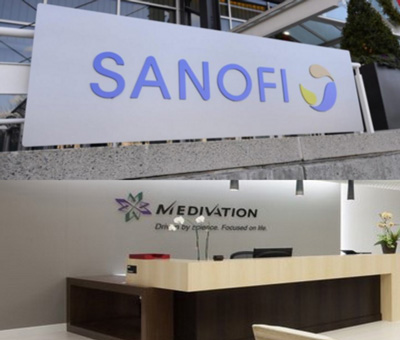 Medivation has entered into confidentiality agreements with a number of parties that have expressed interest in exploring a potential transaction to acquire the company.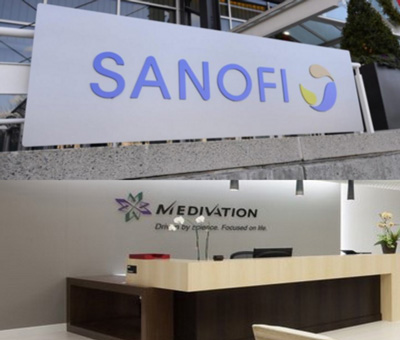 Medivation also confirmed that it entered into a confidentiality agreement with Sanofi and that Sanofi agreed to terminate its consent solicitation. Before entering into the confidentiality agreement with Sanofi, Medivation received a new unsolicited proposal from the company. The proposal, which was rejected by Medivation's Board of Directors and was conditional upon the execution of a confidentiality agreement and the receipt of information, was for $58.00 per share in cash plus a Contingent Value Right for talazoparib sales representing a potential payment in 2022 of a maximum of $3.00 per share.
The confidentiality agreements include customary six-month standstill provisions and Medivation expects to provide each party the opportunity in the near term to review non-public information and meet with Medivation's management.
Sanofi 'pleased' to be able to engage with Medivation
Commenting on the news, Kim Blickenstaff, Chairman of Medivation's Board of Directors, said, "Medivation has significant scarcity value as one of the only profitable, commercial-stage oncology companies, and management has been successfully executing a strategy that is generating outstanding returns for our stockholders. At the same time, our Board remains committed to objectively considering all avenues that may enhance our ability to deliver superior value. Our decision to enter into these agreements is consistent with our focus on stockholder interests, and will allow interested parties to fully understand the significant value of our XTANDI franchise and the enormous potential of our pipeline, including talazoparib, our promising, potential best-in-class PARP inhibitor."
Olivier Brandicourt, Chief Executive Officer, Sanofi, added: "We are pleased to have the opportunity to engage with Medivation. Our willingness to increase our offer is driven by our in-depth analysis of the benefits and value creation potential of a combination.  We look forward to discussions with Medivation on a combination which we believe is the most value creating transaction for both companies' shareholders, and would provide Medivation and its employees with an outstanding platform to further grow its oncology franchise."
Related topics
Related organisations