Positive trial results for Sutent as adjuvant therapy in RCC
The S-TRAC study of Sutent versus placebo in the adjuvant setting met its primary endpoint of improving disease-free survival in renal cell carcinoma…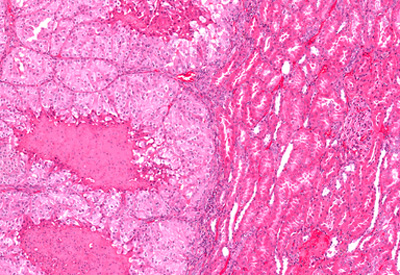 The Phase III S-TRAC study of Pfizer's Sutent (sunitinib) versus placebo in the adjuvant setting met its primary endpoint of improving disease-free survival (DFS) in renal cell carcinoma (RCC).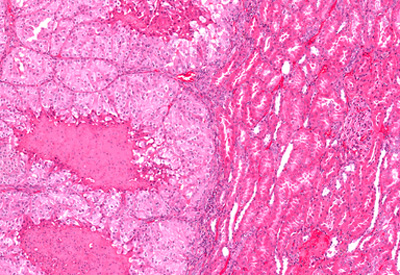 The S-TRAC trial is a randomised double-blind Phase III trial of adjuvant Sutent vs. placebo in more than 670 patients at high risk of recurrent RCC. Patients were on Sutent or placebo for one year. The trial has two cohorts: Global and China.
The primary objective for the Global cohort is to demonstrate an improvement in DFS in patients at high risk of recurrent RCC randomly assigned to adjuvant Sutent vs. placebo after surgery. DFS is defined as the time interval from the date of randomisation to the first date of recurrence or the occurrence of a secondary malignancy or death. Recurrence refers to relapse of the primary tumour in-situ or at metastatic sites.
The S-TRAC trial is the first RCC trial of a tyrosine kinase inhibitor (TKI) to prolong DFS in the adjuvant setting.
Sutent as a treatment option for more patients
Commenting on the data, Mace Rothenberg, Pfizer Global Product Development, said: "Sutent has long been a standard of care for the treatment of advanced RCC, and has reached more than 250,000 patients across diagnoses around the world since its initial approval 10 years ago. We believe the results from the S-TRAC trial support the potential for Sutent to be a treatment option in a broader range of patients. We look forward to sharing the detailed results of S-TRAC with the oncology community and discussing these data with health authorities to determine an appropriate regulatory path forward."
The adverse events observed for Sutent in the S-TRAC trial were consistent with its known safety profile.
Sutent is an oral multi-kinase inhibitor that is currently approved in 119 countries. Worldwide more than 250,000 patients across diagnoses have been treated with the therapy in its approved indications of advanced RCC, imatinib-resistant or -intolerant gastrointestinal stromal tumours (GIST) and advanced pancreatic neuroendocrine tumours (pNET)
Related topics
Related organisations
Related diseases & conditions