Microbiological environmental monitoring features in two national conferences supported by Cherwell Laboratories
Cherwell to offer expert insight in environmental monitoring and process validation to both NHS and industrial pharmaceutical manufacturers…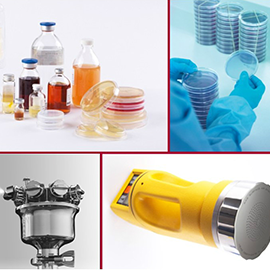 Cherwell to offer expert insight in environmental monitoring and process validation to both NHS and industrial pharmaceutical manufacturers.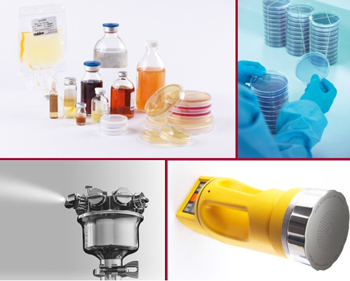 Cherwell Laboratories, will be offering expert knowledge and demonstrating their comprehensive range of specialist environmental monitoring and process validation products at two events in September 2016, organised by the Pharmaceutical & Healthcare Sciences Society and the NHS.  Whether pharmaceutical manufacturing facilities are located in an industrial or NHS setting, the issues of microbiology, regulation and patient safety must be addressed whatever the location. From 45 years of experience, Cherwell fully understands the challenges faced in differing manufacturing settings and can advise accordingly at both events.
The first event on 6th September is the PHSS Annual Conference 2016, which will be held at the School of Pharmacy, UCL, London.  The one day conference, which is free-to-attend for PHSS members, will provide an important insight into the impact of EU GMP regulation and ISO standard changes, together with applied best practice guidance, on risk based environmental control.
The second event, the NHS Pharmaceutical QA Symposium for Technical Services, will be held on 20th & 21st September at the Crowne Plaza Hotel in Chester.  Aimed at pharmacy professionals working in pharmaceutical production and quality assurance environments within both the NHS and commercial sectors, the event offers a variety of presentations and workshops to educate and update delegates on current issues.  Topics covered will include: Pragmatic approaches to eliminating spores and How to set action and alert limits for environmental microbiology.
Cherwell, who will be celebrating their 45 year anniversary this year, have built a reputation for providing high-quality products, expert advice and excellent customer service to meet the specific requirements of environmental monitoring and process validation.  Members of the Cherwell team will be attending both events to demonstrate Cherwell's product range, offer practical advice and discuss customer-specific requirements.  Items from the following ranges will be on display: Redipor® prepared media – such as petri dishes, settle plates, bottled media, broth bags, vials and ampoules; SAS microbial air samplers for environmental monitoring and Mar Cor bio- decontamination solutions.
Andrew Barrow, Sales Manager, Cherwell Laboratories, who will be attending both events, commented, "Microbiology, regulation and patient safety are similar for all pharmaceutical manufacturers, but the individual challenges to satisfy them differ between industrial and NHS and from one site to another. We work with our customers to provide them with the most appropriate solution for their specific needs. These events allow us keep up to date with regulatory changes and the challenges they present to our customers, so ensuring that we can continue to offer the best possible advice and solutions".
For more information about Cherwell Laboratories, please visit www.cherwell-labs.co.uk or follow @CherwellLabs on Twitter.
Related topics
Related organisations