EU approval for Pfizer's non-small cell lung cancer drug
The drug exhibited marked anti-tumour activity in patients with ROS1-positive advanced NSCLC and met its primary endpoint of ORR. Tumours were tested for ROS1 rearrangements by laboratory-developed break-apart fluorescence in situ hybridization (FISH) (96%) or real-time polymerase chain reaction (RT-PCR) (4%) assay…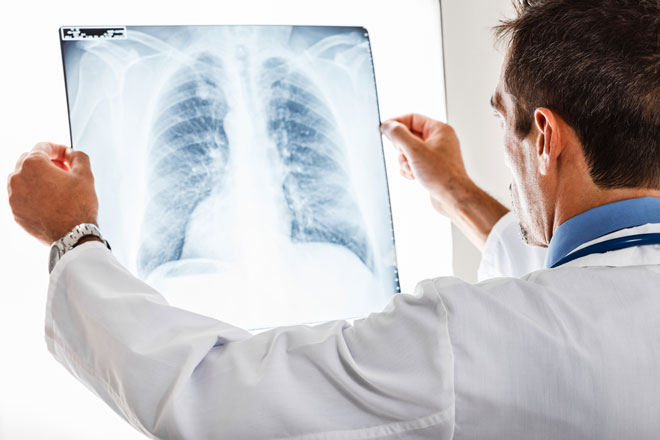 The European Commission has approved Pfizer's xalkori (crizotinib) for the treatment of adults with ROS1-positive advanced non-small cell lung cancer (NSCLC).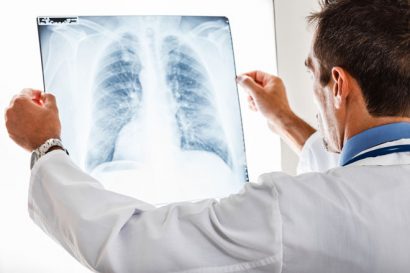 In the EU, xalkori is also indicated for treatment of adults with anaplastic lymphoma kinase (ALK)-positive advanced NSCLC. In March 201, xalkori was approved by the US Food and Drug Administration (FDA) for patients with metastatic NSCLC whose tumours are ROS1-positive.
With this approval, xalkori becomes the only biomarker-driven therapy approved for patients with either ALK positive or ROS1-positive advanced NSCLC in the EU and US.
"The European Commission's decision to approve xalkori for ROS1-positive advanced NSCLC represents an important milestone for patients who previously had limited treatment options," said Andreas Penk, MD, Regional President, International Developed Markets, Pfizer Oncology.
"We now know that NSCLC is not a single disease, but includes a number of molecularly defined tumours with different clinical characteristics and treatment options. With EU approvals in two distinct molecular targets in advanced NSCLC, ROS1 and ALK, xalkori continues to break new ground."
Clinical study
The approval follows the positive opinion issued by the Committee for Medicinal Products for Human Use (CHMP) of the European Medicine's Agency, and is supported by results from a Phase 1 study that included patients with ROS1-positive advanced NSCLC treated with 250 mg of the drug taken twice daily.
Anti-tumour activity
The drug exhibited marked anti-tumour activity in patients with ROS1-positive advanced NSCLC and met its primary endpoint of ORR. Tumours were tested for ROS1 rearrangements by laboratory-developed break-apart fluorescence in situ hybridization (FISH) (96%) or real-time polymerase chain reaction (RT-PCR) (4%) assay.
Secondary endpoints included time to tumour response (TTR), duration of response (DOR) and progression-free survival (PFS).
Additionally, the safety profile of xalkori in ROS1-positive advanced NSCLC was generally consistent with that observed in patients with ALK-positive advanced NSCLC.
Global distribution
To date, more than 25,000 patients have been treated with xalkori and it has been approved in 90 countries.
Worldwide, lung cancer is the leading cause of cancer death in both men and women. NSCLC accounts for about 85% of lung cancer cases and remains difficult to treat, particularly in the metastatic setting. Approximately 57% of NSCLC patients are diagnosed late with metastatic, or advanced, disease where the five-year survival rate is only 5%.
Related organisations
Related diseases & conditions