On-demand webinar: Practical considerations for improving high throughput synthesis
If you are currently involved in high throughput (HT)/parallel synthesis, looking to improve automation productivity gains, or considering investments in automation; don't miss this webinar!
Traditionally, the drivers for high throughput experimentation are the desire for increased productivity (doing more, faster) and profitability (more cost effective and shorter discovery-to-commercialization timelines). Unfortunately, the lack of integration of the tools to get from experimental design to the final decision mean scientists spend too much time on tedious, error-prone tasks.
Do you spend time transcribing information between software applications, and configuring equipment?
Are you manually tracing analytical results back to experiments?
Eliminate manual transcription between systems and tedious equipment set-up
Automate analytical data processing and association of results to the array design
Visualize analytical results, automatically linked with the vessel/well-plate location for efficient, confident decisions
Hear how scientists at Bristol Myers Squibb (BMS) are enjoying significant results by deploying this application, and see it in action!
Keynote Speakers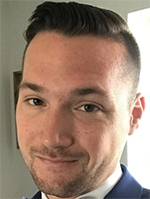 Kevin Arendt, Scientist I, Bristol Myers Squibb
Kevin earned his PhD in Organic Chemistry in 2016 at Princeton University working with Abigail Doyle studying transition metal catalysis.  He then started at GlaxoSmithKline working in the area of high throughput experimentation and automation geared towards enabling discovery chemistry programs.  In 2019 Kevin joined Bristol-Myers Squibb (then Heritage Celgene) working in the Drug Substance Development group.  One of Kevin's key initiatives is to promote end-user HTE use by developing low-barrier solutions to the design and execution of experiments, with Katalyst providing key support to these functions.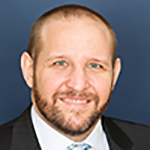 Andrew Anderson, VP Innovation & Informatics Strategy, ACD/Labs
Andrew Anderson currently leads software development efforts at ACD/Labs.  Prior to ACD/Labs, Andrew worked in Technology Scouting at PepsiCo – with responsibilities in Technology Assessment, Licensing, and Commercialization.  Andrew has also served in a variety of Sales Management, Business Development, and Strategic Partnership roles in the Scientific Software industry. Andrew earned a B.Sc in Chemistry and MBA from San Diego State University and started his professional career as an Analytical Chemist and Regulatory CMC Specialist at Pfizer.
Related topics
Related organisations