Unique advantages of incorporating untargeted and targeted metabolomics in drug development and clinical trials

ABOUT THIS WEBINAR
Successful drug development hinges on multimillion-dollar decisions about the mechanism of action, safety, dosage, timing, patient response and other factors critical to your molecule's success. Yet, the limitations of traditional drug development tools can sometimes make these essential decision points feel like multimillion-dollar gambles—genomics, transcriptomics and proteomics stop short of a definitive representation of the clinical phenotype. The addition of metabolomics provides an in vivo functional readout of all upstream biologic processes, helping reveal incremental insights that can increase confidence in your decisions.
Watch our on-demand webinar as experts discuss the use and benefits of incorporating untargeted and targeted metabolomics into the drug development process. How will an understanding of related pathways and the underlying physiology help you?
Key learning outcomes:
Explore how metabolomics can improve understanding of a drug's mechanism of action (MoA) sooner
Hear how metabolomics can provide a data-backed case for translatability of your pre-clinical markers to gain greater confidence in human translational models
Discover how metabolomics can provide early insights into potential off-target effects and confirmation of target engagement in pre-clinical studies
Learn how you can use metabolomics to identify unique therapy responders versus non-responders in clinical trials
Learn how you can develop highly customised targeted assays to monitor clinical response.
Register
Speakers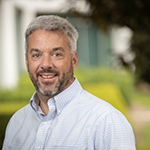 Brian R. Keppler, PhD, Director, Discovery and Translational Sciences, Metabolon, Inc.
Dr Brian Keppler leads the team that collaborates with Metabolon's Pharma, Biotech and Applied Markets clients to illuminate novel biological insights and support meaningful decision-making to accelerate research and development and advance client success. Brian has been with Metabolon since 2011 and contributes to Metabolon's Business Development efforts as a scientific liaison for deep strategic partnerships. He received his PhD in Pharmaceutical Sciences from the University of North Carolina at Chapel Hill.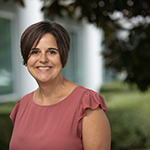 Lisa Ford, PhD, Associate Director, Clinical and Targeted Analysis, Metabolon, Inc.
Dr Lisa Ford is the technical leader of the quantitative analysis team at Metabolon.  Lisa has been with Metabolon since 2011 where she focuses on method development and performance of novel LC-MS/MS based tests for endogenous metabolites within the Clinical and Targeted Analysis lab, as well as supervising the CAP/CLIA compliant diagnostic tests performed at Metabolon. She received her Ph.D. in Bio-organic Chemistry from Duke University.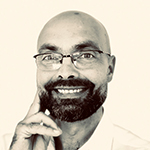 Giuseppe Astarita, PhD, Sr. Scientific Marketing Manager
Dr Giuseppe Astarita has more than 20 years of experience in metabolomics and lipidomics, in both academia and industry. Giuseppe's work has appeared in more than 80 peer-reviewed scientific publications and he is an inventor in 16 patents. He leverages his deep scientific knowledge as Metabolon's key technical communication liaison across the organisation. Giuseppe also serves as an adjunct assistant professor at Georgetown University in Washington, DC. Before joining Metabolon, he was principal scientist, head of omics mass spectrometry at DENALI Therapeutics. Giuseppe earned his doctorate in biochemistry and molecular biology from the University of Rome Tor Vergata.