A hop across the pond – the many advantages of conducting early phase trials in North America
Supported by: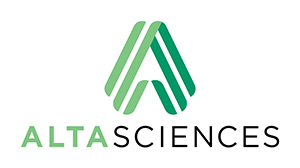 Watch our on-demand webinar with Altasciences to learn the key advantages and differences of conducting early phase clinical trials in North America versus other geographic regions.
About this on-demand webinar
Navigating a wide range of regulatory requirements can be a challenging aspect of conducting clinical trials.  Sponsors may have strategic reasons for conducting trials in certain locations and it is important for them to be aware of the various options available to them. Regulatory considerations, participant recruitment, location specific expertise, and access to acceptable timelines are all key to decision-making. The COVID-19 pandemic has presented additional challenges, particularly with regard to differing health and safety restrictions, accessibility of eligible subjects and frequent lockdowns. 
In North America, however, clinical trials have continued to progress. Unlike other geographic regions, early phase clinical studies are conducted at independent research facilities and contract research organisations (CROs), which enables increased access to bed spaces and study capacity for trials that require more intensive sampling and overnight stays. Access to facilities outside of the academic or hospital setting enables faster start-up timelines and more flexibility with complex study designs that include both healthy volunteers and patients.
The purpose of this on-demand webinar is to review the key advantages of considering North America for conducting clinical trials. A fireside chat was held to discuss the similarities and differences of conducting early phase research in North America versus other geographic regions.
Learning outcomes of this webinar
Discover strategies for accelerating their drug development programme by conducting studies in North America
Learn how to navigate regulatory submissions in the US and Canada
Learn about the diversity of study volunteers available in North America
Discuss challenges and opportunities of conducting early phase studies in Europe versus North America.
Our speakers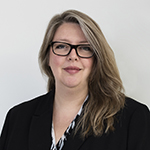 Ingrid Holmes, Vice-President, Global Clinical Operations, Altasciences
Ingrid Holmes joined Altasciences in 2011 as Vice President of Clinical Operations for Altasciences' Montreal site. Now Vice President, Global Clinical Operations, Ingrid's responsibilities include oversight of all Altasciences' clinical pharmacology units, with 400 early phase beds, a dedicated driving simulator unit with 10 simulators on site, and purpose-built inhalation facilities. Additionally, she is responsible for the harmonisation of clinical processes across Altasciences' sites and acts as Global Compliance Lead within the Quality Management System.
Ingrid started her career in clinical research in 1995 at LAB Pharmacological Research. Over the years, she has held various management roles in early-stage clinical operations, progressing to Director of Business Operations and Continuous Improvement, where she oversaw the financial and quality performance of five international clinical sites. In her various roles, she has gained extensive experience in the conduct of early phase trials, international regulatory requirements, business operations, quality management systems and Lean Six Sigma.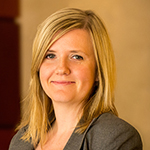 Dr. Beatrice Setnik, Chief Scientific Officer, Altasciences
Dr Beatrice Setnik joined Altasciences in August 2019. Dr Setnik has been working in clinical drug development and abuse potential assessment since 2005. She is an Adjunct Professor at the University of Toronto (Department of Pharmacology and Toxicology), and earned her doctorate degree in Pharmacology and the Collaborative Program in Neuroscience from the University of Toronto. She has held numerous roles, including Vice President of Scientific & Medical Affairs at INC Research/Iinventive Health (Early Phase); Senior Director, Clinical Sciences (King Pharmaceuticals and Pfizer, Inc); and Research Scientist (formerly Ventana/ Decisionline Clinical Research, Toronto, Canada).
Dr Setnik has published numerous research articles in internationally recognised peer-reviewed journals and has presented at over 200 scientific meetings and conferences. In addition, she is the Managing Director and Clinical Subgroup Lead for the Cross Company Abuse Liability Council and Chair of the Clinical Pharmacology Community of the Drug Information Association (DIA). Dr Setnik is also an active member and participant in several congresses, including the College on Problems of Drug Dependence, and has been actively engaged in many aspects of abuse potential assessment, including the development of patient-reported outcome instruments, and contributing to post-marketing surveillance studies.