Make it YOUR media: personalised cell culture solutions
Supported by: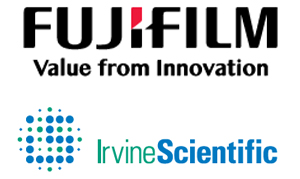 Join us for our free live virtual panel to discover how customised cell culture media can increase cell growth, improve protein titers, and optimise product quality attributes.
About this virtual panel
Manufacturers in the biopharmaceutical, vaccine and cell and gene therapy spaces need superior cell culture media and efficient processes for consistent, safe production of proteins and viruses; therapies and lives depend on it.
During this virtual panel discussion, experts from FUJIFILM Irvine Scientific will examine ways in which personalised cell culture media can be instrumental in improving cell growth, increasing protein and virus titers, and enhancing protein quality.
An expert panel will provide insights into how manufacturers can develop and optimise custom media, by improving formulas and processes through targeted design. FUJIFILM's dedicated R&D experts can help in narrowing down the optimal growth and/or feed media for batch, fed-batch and perfusion processes, as well as assist with scale-up to GMP.
For those media that already perform optimally but are proving to be complicated or laborious to prepare, our Manufacturing Science and Technology Service specialises in simplifying media and buffer preparation methods to reduce unnecessary manipulations and maximise process robustness.
Attendees are encouraged to bring their tricky cell culture problems to this discussion with our experts.
With over 50 years of experience in providing collaborative expertise, focused on customer service, FUJIFILM Irvine Scientific is honoured to partner with you to provide customised media and buffer solutions wherever standard solutions will not suffice. With a suite of personalised services, we are prepared to help optimise your therapy from early development through to commercial manufacturing.
Benefits of attending
Discover how customised cell culture media can increase cell growth, improve protein titers, and optimise product quality attributes 
Resolve issues with lot-to-lot consistency and raw material quality using tailored media solutions
Explore re-engineering media preparation methods to save time and reduce risks
Learn how media customisation can boost cell reliability and productivity.  
Our speakers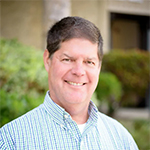 Tom Fletcher, Director of Process Development R&D, FUJIFILM Irvine Scientific
Thomas Fletcher is Director of Process Development R&D, at FUJIFILM Irvine Scientific, a company that specialises in the development, manufacture and supply of cell culture media for a variety of applications. As a part of the Industrial Cell Culture business, Thomas leads the company's efforts to provide relevant solutions for the various and frequent challenges presented by upstream process development. He has over 30 years of experience serving the biopharmaceutical industry, mostly by developing cell culture media for large-scale production processes. Thomas has previous experience in protein chemistry research at the University of California, Irvine School of Medicine and working at Becton Dickinson & Co.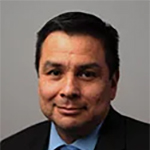 Luis Rodriguez, Ph.D. Senior Scientist II Research & Development, FUJIFILM Irvine Scientific
Luis Rodriguez received his B.S. degree in Cell and Molecular Biology from California State University, Northridge, and his PhD degree in Biochemistry, Molecular and Cellular Biology from Cornell University. With over 15 years of research experience in academia, government, and industry, Luis leads a Fujifilm Irvine Scientific team that drives media development projects for production of biotherapeutics. Luis has knowledge in cell biology, cell line development, protein expression, cell culture media and bioproduction.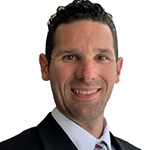 Brian Posey, Global Field Application Sciences Manager, Life Sciences FUJIFILM Irvine Scientific
Brian Posey is part of the scientific support team at FUJIFILM Irvine Scientific. Brian leads the company's efforts to provide relevant product application data and collaborations between customer challenges and internal resources available. He and his team of scientists provide guidance and support for Bioprocessing and Cell and Gene Therapy applications. With over 15 years of experience in cell culture manufacturing, focusing on tech transfer and project management of cell culture media formulations for cGMP production processes, Brian provides an excellent source of knowledge. Brian has previous experience in cellular biology research at Auburn University and large-scale custom formulation scale-up experience working at Corning Life Sciences.