CI Precision
2 Brunel Road
Churchfields
Salisbury
Wiltshire SP2 7PX
United Kingdom

Tel: +44 (0)1722 424100
Fax: +44 (0)1722 323222
Website: http://www.ciprecision.com
Email: sales@ciprecision.com
Other contact details
Contact: Will Eaden, Sales and Marketing Manager
Description
CI Precision manufactures and supplies high-end, precision weighing equipment and systems to pharmaceutical manufacturing and industrial research markets.
Weight Sorting
CI's SADE SP range of tablet and capsule weight sorters and checkweighers are specially designed for small objects generally less than 2g in weight. Applications include:
Reclaiming

'good' product from weight rejected batches

weight sorting product made in the 'run-in' and 'run-out' phase of a press

100% weight sorting for complete quality assurance

100% weight sorting and statistical analysis of clinical trial/development batches

Checking over encapsulation.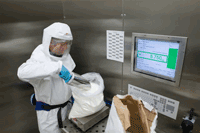 Manufacturing Management Systems
We develop highly configurable and fully validated software solutions for electronically managing areas of the pharmaceutical manufacturing process.
Ci-DMS is our commercial off the shelf (COTS) dispensary management system designed to control the weighing, dispensing and addition of materials to cGMP standards for pharmaceutical and healthcare manufacturing.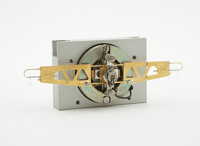 Recording Microbalances
CI Precision is a world leader in microbalance technology, supplying its versatile microbalance systems in kit form allowing researchers to construct specialist analytical equipment or as OEM equipment for use by manufacturers of gravimetric analytical instruments.
Custom and Specialist Weighing Systems
If you have a special requirement, please contact us and we will be happy to work with you to develop a suitable solution.
Upcoming events
Listed in categories
Data Analysis | General Laboratory | General Process | Quality Control | Tablet Production |
Related posts: