Innovating pharma at the edge
Supported by: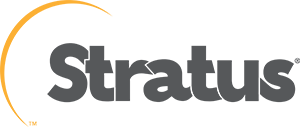 Solving the sector-specific challenges of life sciences while enabling innovation requires data integrity, with data collected and analysed at the source in real time, explains Greg Hookings, Industry Director, Stratus Technologies.
NEW, FLEXIBLE, data-driven manufacturing models are emerging to address the pharmaceutical industry's need for greater operational efficiency. While new approaches aim to solve the unique challenges of the sector, like adhering to strict compliance regulations, digitalisation has quickly developed into a pathway for achieving information technology (IT)/operational technology (OT) integration, edge-to-enterprise connectivity, and overall operational excellence. A recent report from the International Data Corporation (IDC), based on extensive research in pharma and life sciences, highlights the requirement for increased operational efficiency and explores the key drivers that are encouraging innovation for pharma companies, now and into the future.
Throughout the report, and this article, readers will see that while objectives vary, the common factor in all innovation journeys is the importance of data integrity. In the pharmaceutical manufacturing industry, data integrity refers to the state where data is attributable, legible, contemporaneous, original, accurate, complete, enduring, and always available.1 Data integrity is not only critical for the industry to ensure final products meet all the required quality and traceability standards, but also to enable innovation and digital transformation in the sector.