Emerging tools for the analysis of biologics and biosimilars
Supported by: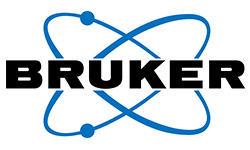 In this virtual roundtable, experts explore the uses of nuclear magnetic resonance (NMR) in the analysis of biologics and biosimilars and discuss how recent advances are changing the game.
About this virtual roundtable
High-resolution nuclear magnetic resonance (NMR) is a key technology that provides critical information about protein structure and dynamics. However, its application for the characterisation of biotherapeutic drugs in the pharmaceutical industry has been limited by it being difficult to use, expensive, size limited and to requiring labelled molecules, which all lead to lengthy studies.
In this virtual roundtable our experts discussed how recent advances in acquisition and analysis have changed the situation and now allow for the visualisation of whole antibodies at natural abundance. Thus, making NMR ideally suited for similarity assessment of biologics and biosimilars, as well as enabling evaluation of the structure of therapeutic drugs, without modification, in physiologically relevant conditions.
Scott Bradley (Principal Research Scientist, Eli Lilly and Company), Joan Malmstrøm (Principal Scientist, Novo Nordisk) and Kelly Sackett (Principal Scientist, Pfizer) also explained how, because of its intrinsically high information content, NMR has the potential to reduce the number of techniques needed to characterise therapeutic drugs, thereby saving time and reducing costs.
They also reviewed the current applications of magnetic resonance for the analysis of biotherapeutic drugs, including NMR, electron paramagnetic resonance (EPR) and time domain nuclear magnetic resonance (TD-NMR).
Learning objectives
Biologics and biosimilars are complex multi-attribute drugs with many features that can impact their function. Learn why the adoption of state-of-the-art high-resolution techniques (such as NMR and MS) is critical to increase product knowledge and decrease risks.  
Find out how the latest generation of NMR instrumentation, combined with newly developed NMR acquisition methods, enable the study of intact molecules, including antibodies (150 kDa), at natural abundance in formulation buffer or other physiologically relevant conditions.
Understand why NMR is a powerful technique for the biologics and biosimilars development, formulation and stability with multiple applications such as high order structure, excipient-protein interaction, impurity profiling and force degradation and bioproduction analytics.  
Discover how TD-NMR, 'benchtop relaxometry', can be use as a QC technique for a 'go' or 'no go' answer to critical questions such as protein aggregates in vaccines and accurate fill check of vials and syringes.
Meet our participants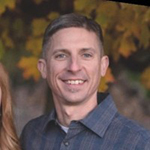 Scott Bradley, Principal Research Scientist, Eli Lilly and Company
Scott is a Principal Research Scientist at Eli Lilly and Company. He received his Bachelor of Arts in Chemistry from Cedarville University in 1997 and his PhD in physical organic chemistry and NMR spectroscopy from Purdue University in 2002. Scott held a postdoctoral research position at Eli Lilly and Company from 2002-2005, where he created various NMR pulse sequences and explored new applications of NMR for metabolite identification. After a brief stint at Merck and Company, he returned to Eli Lilly and Company's Small-Molecule Design and Development department in 2007. Scott is now a part of the Bioproducts Research and Development department, where he develops and applies various NMR techniques to characterise and quantitate biotherapeutics.
Joan Malmstrøm, Principal Scientist, Novo Nordisk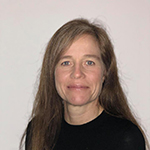 Joan is a Principal Scientist at Novo Nordisk A/S holding a Ph.D. degree in chemistry from the University of Copenhagen and over 20 years of experience with structural elucidation of organic molecules using nuclear magnetic resonance spectroscopy and mass spectrometry as analytical tools. The projects she has been involved in at Novo Nordisk A/S ranges from small molecules (API's, raw materials/excipients, etc) up to peptides/proteins and large molecular weight polymers. During the past years, one of her main activities has been the development of NMR analytical methods suitable for analysing all kind of molecules included in drug development. These analytical methods are applied at various stages of the development pipeline and GMP validated when needed.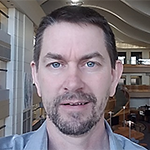 Kelly Sackett, Principal Scientist, Pfizer
Kelly is a Principal Scientist at Pfizer. He undertook graduate training in biophysical characterisation at the Weizmann Institute of Science, post-graduate research in biophysics and SS-NMR at Michigan State University. Kelly's biopharmaceutical industry career at Pfizer involves leveraging solution NMR approaches toward biomolecular characterisation and project progression of a range of biotherapeutic programs including glycoconjugate vaccines, monoclonal antibodies (mAbs), antibody drug conjugates (ADCs), gene therapies and lipid nanoparticle (LNP) mRNA vaccines. His interests include the development of robust and well characterised processes to support the production of biologic based medicines.