Quality assurance and data integrity from an auditors' viewpoint
Supported by:

The regulatory bodies for the pharmaceutical industry mandate that organisations be audited by an independent external auditor that is up to date on the latest regulatory requirements, to ensure companies are working in accordance with regulations for compliance and data integrity set forth in their respective countries.
The regulatory environment also requires computerised systems, including analytical instruments and data handling systems to be appropriately validated and have suitable controls in place to ensure the quality and integrity of the data that they generate – and ultimately safeguard the safety of the patient. Organisations must be mindful of the rules, regulations and guidance when implementing new systems and upgrading existing systems, to ensure they remain compliant. 
In this webinar, hear directly from industry auditors as they discuss the current regulatory framework for good manufacturing practice (GMP), including data integrity, validation and qualification for computerised systems in regulated laboratories.  Learn how these systems are implemented in a laboratory setting and the key aspects that an auditor would scrutinise during an audit. The experts will also review Thermo Fisher Scientific's Spectroscopy Software solutions to highlight their compliance with even the most stringent regulatory requirements.
Key learning points
Identify the key GxP regulatory requirements that impact use of computerised systems and analytical instruments in laboratories conducting regulated work
Understanding the requirements of laboratory systems with respect to validation/qualification
Learn how to identify and control risks to the integrity of data
Understand compliance risks associated with electronic systems
Who should attend
Procurement personnel in companies supporting or conducting GxP activities
CSV, Analytical system administrators or IT personnel working in a GxP environment
Analytical management and scientists working in GXP
Quality Management
Meet our speakers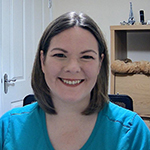 Gael Love, Director/QA Consultant, Love CQA Ltd
Gael Love is the Director and QA Consultant of Love CQA Ltd and is a broadly skilled professional with over 15 years' experience gained within the Clinical Research industry through roles such as Senior Pre-clinical Study Director in General Toxicology and Senior QA Auditor/Consultant positions based within small to large global CROs and QA consultancy companies. Through her roles Gael has helped to support maintenance of GLP, GCP and GVP regulatory compliance for pharma and biotech companies of all sizes in accordance with EU, UK and US regulatory requirements.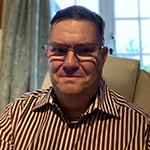 John Parker, Director/Principal Consultant, ClinPark QA Ltd
John Parker is the owner and Director/Principal Consultant of ClinPark QA Ltd, an independent QA Consultancy organisation specialising in GMP/GDP, GCP and GLP.  He has worked within the pharma industry for 32 years, 27 of which were in QA and auditing, and has conducted GXP audits at global locations.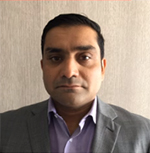 Shailesh Karavadra, Applications Manager, Thermo Fisher Scientific
Shailesh Karavadra is currently Applications manager for Vibrational Spectroscopy in the EMEA. He has worked with the pharmaceuticals, chemicals and food industry for over 15 years implementing Vibrational spectroscopy in QC labs and processes. He is currently responsible for the development of new applications with vibrational spectroscopy in the EMEA region.