Navigating the transition from IVDD to IVDR
Supported by:

May 2022 marks a major milestone in the EU's transition from the In Vitro Diagnostic Directive (IVDD) to the new In Vitro Diagnostic Regulation (IVDR). The new regulations are designed to make all IVD products and devices safer and more reliable, while ensuring the entire supply chain is completely transparent. IVDR will incorporate major technological advances in areas such as next generation sequencing (NGS), point of care diagnostics and personalised medicine, improving the standards of quality to help ensure approved products are safe and stay compliant through a post-marketing surveillance system.
This webinar brings two leaders in the field together to discuss the new regulations, responsibilities across the whole supply chain, documentation, the notified body application process and key timelines. It will highlight the challenges of the process but also how success can be achieved with strong relationships and co-operation between stakeholders.
This webinar discussion brings together leading experts to:
explain the new rules and responsibilities, the notified body application process, and key dates;
highlight current IVDR challenges and bottlenecks facing the industry, and suggest how to mitigate them;
draw on experience gained from successful certification applications to give you valuable insights and help you provide your customers with IVDR compliant products following the May 2022 deadline.
Meet our speakers: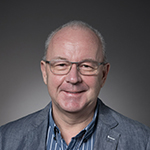 Günter Weisshaar, Senior Vice President, Global Head Q&R & Oper. Excellence, Tecan
Günter joined Tecan in 2003 as Senior Vice President, Head of Quality Assurance and Regulatory Affairs.
He has more than 35 years of experience in the in vitro diagnostics and medical device industry. Together with his team and Tecan's customers, he ensures successful strategies for commercialisation of products worldwide. Günter is an expert for implementation and certification of quality management systems in medtech and IVD companies (ISO 9001-2015, ISO 13485-2016, QSR 21 CFR 820, IVDR) and a certified enterprise risk manager according to ISO 31000 and ONR 49003.
Günter is also a member of the Regulatory Affairs Committee at EDMA (European Diagnostic Manufacturers Association).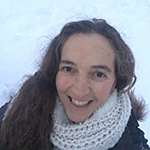 Dr Heike Möhlig-Zuttermeister, Technical Team Manager – IVD, Medical Devices Certification, BSI

Heike has been leading global teams with BSI for seven years.
She combines a wealth of scientific knowledge with over 10 years' experience in QA and RA, playing a pivotal role in leading multiple high performance teams. She is an established IVD expert and one of the final decision makers for new certifications, positioning her perfectly to oversee the transition from IVDD to IVDR.
Heike was involved in issuing the first IVDR certificates and is a key representative for the European Union Reference Laboratories.