Adopting technology in the quest for digital transformation
Supported by: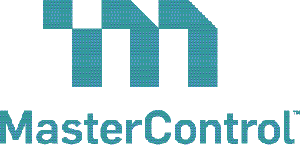 Watch our on-demand webinar to discover how MasterControl Manufacturing Excellence™ augments and enhances worker performance as part of digital transformation.
About this on-demand webinar
Digital transformation efforts often focus too much on systems and machines and not enough on people – leaving the door open for human error and data integrity issues that spread through the production process. To drive real digital transformation in manufacturing, technologies must optimise people and processes to increase efficiencies and reduce opportunities for human error. This frees up workers' time for more meaningful, value-adding activities. Digital technology should support and enhance people, not replace them.
In this on-demand webinar, MasterControl SVP of Strategic Growth Brian Curran and Senior Product Manager Katie Farley will discuss how MasterControl Manufacturing Excellence™ augments and enhances worker performance to deliver shop floor speed, flexibility and visibility – so manufacturers can accelerate time to market with full confidence in quality and compliance.
Human-centric digital capabilities – Manufacturing Excellence takes a human-centric approach to digitisation, focusing on such areas as data input, information access, in-context information and prescriptive actions. The solution error-proofs data input; automates review/traceability of changes on records; facilitates the multi-directional flow of data and actionable insights; and applies advanced analytics to equipment calibration and maintenance.
Flexibility for agile manufacturing – Manufacturing Excellence is mapped to the manufacturer's existing processes/workflows, so there is no costly, time-consuming process re-engineering. Once implemented, the manufacturer can quickly and easily create and manage many different production record templates, with the ability to adjust for different recipes/variants.
Time to drive transformation – Manufacturing Excellence digitises, improves access to, and contextualises data for manufacturing workers. This visibility allows people to spend less time manually entering, reviewing and correlating data, and instead spend more time analysing data and making faster, data-driven decisions to solve problems, improve processes and drive transformation.
Attracting and retaining talent – A truly paperless shop floor can give manufacturers an edge not just through time efficiencies, but also in finding and retaining talent. Workers of all ages are experiencing digital transformation every day via their phone and tablets. Manufacturing Excellence leverages this levelling up for a workforce ready to thrive within a digitally connected, data-driven manufacturing environment.
Learning outcomes of this webinar
Digital transformation on the shop floor should augment rather than replace employees
Manufacturing technology should introduce greater flexibility and be simple to use
Digitisation can attract, engage and retain talent in a digitally connected, data-driven manufacturing environment
Our speakers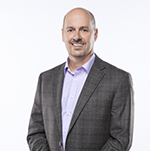 Brian Curran, Senior Vice President of Customer Success for Manufacturing Excellence, MasterControl
Brian Curran joined MasterControl in 2002 to direct and expand MasterControl's product development efforts. He has more than 25 years of experience leading the direction for enterprise and entrepreneurial software development companies.
Curran began his career with IBM, where he spent five years leading consulting engagements with Fortune 500 companies such as MCI, BellSouth, and many others. After this, he held several director- and vice president-level product management and marketing positions for entrepreneurial software development companies in the telecommunications and web analytics sector. Curran has an MBA with an emphasis in information systems.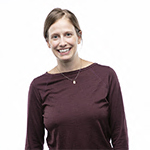 Katie Farley, Senior Product Manager, MasterControl
Katie Farley is a product manager at MasterControl, where she collaborates with customers, engineering, quality and other cross-functional teams to complete software product roadmaps that accomplish user needs. In this role, she has been actively involved in defining and developing MasterControl's one-of-a-kind Manufacturing Excellence solution, as well as been responsible for the early-adopter program that brought the solution to market for life sciences manufacturers. Farley has 10 years of experience in management and recruitment positions within various industries, most with an emphasis on IT. She earned a Certified ScrumMaster certification and is a Scaled Agile Framework (SAFe) 4 certified product owner/product manager. Farley holds a bachelor's degree in international business management and German from Western Washington University and a master's in management information systems from the University of Utah.