Simplifying oligonucleotide characterisation with Microchip CE-MS
Supported by:

In this on-demand webinar, 908 Devices present a microfluidic capillary zone electrophoresis-based separation coupled with HRAM mass-spectrometry for rapid characterisation of oligos in positive ionisation mode.
About this webinar
Oligonucleotides (oligos) represent a distinct class of therapeutics, including RNA, DNA and their structural analogues, that are effective against a wide range of disease conditions. Synthetic oligos have gained significant interest from the biopharmaceutical industry recently, and several of these candidates have been approved or have progressed to later stages of clinical trials. They are single- or double- stranded linear molecules containing nucleotide residues bound together by phosphodiesters. These polyanionic molecules exhibit different chemical and physiological properties compared to small molecule and protein-based drugs and thus pose a different set of challenges for analytical characterisation. Current mass spectrometry technologies for characterisation of oligos include MALDI-TOF and LC-MS (IP-RP and HILIC). These methods either do not provide high resolution accurate mass (HRMS) characterisation, involve the use of ion-pairing agents or require long analysis times for column equilibration.
In this on-demand webinar, we present a microfluidic capillary zone electrophoresis-based separation coupled with HRAM mass-spectrometry for rapid characterisation of oligos in positive ionisation mode. The method utilises a MS-friendly background electrolyte (BGE), that eliminates the use of ion-paring agents such as hexafluoroisopropanol or alkyl amines. The analysis times are short (usually five to six minutes) and do not require extensive method development. Short analysis times coupled with no instrument downtime for decontamination makes this method attractive for high-throughput analysis of oligos.
Learning outcomes of this webinar
How the ZipChip platform works
Advantages of ZipChip-MS over traditional methods for oligonucleotides characterisation
How the ZipChip oligonucleotides method can speed up analysis and reduce bottlenecks in analytical labs.
Our speakers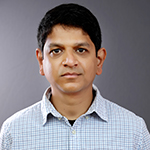 Adi Kulkarni, Applications Scientist, ZipChip, 908 Devices
Adi Kulkarni is an Applications Scientist in the ZipChip product management and marketing team at 908 Devices. Adi is responsible for developing new ZipChip applications on different mass spec platforms. Prior to joining 908, Adi was an applications scientist at Bruker Daltonics where he worked on Bruker's Q-TOF line of products. He received his Ph.D. at the University of Massachusetts Boston in 2011. After his Ph.D., Adi was a postdoctoral fellow at University of Southern California's Loker Hydrocarbon Research Institute. He has authored 18 peer-reviewed articles.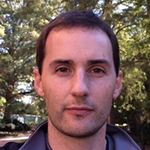 Scott Mellors, Principal Scientist, R&D, 908 Devices
Scott Mellors, Principal Scientist at 908 Devices, received his PhD from UNC-Chapel Hill in 2005. After 10 years working in Mike Ramsey's lab on the problem of how to efficiently couple microfluidic separations with mass spectrometry, Scott joined the team at 908 Devices where he has led the scientific development of 908 Device's microchip CE-MS technology. This has led to the launch of two products: ZipChip and Rebel. While these devices already outperform alternative methods in many ways, Scott and the rest of the team at 908 Devices have only begun to take advantage of the speed, sensitivity and flexibility enabled by microfluidic integration. Today they are working to broaden and fully optimise the applications on both platforms, while also working to push the technology further. Scott is an expert in the fields of separations, microfluidics and mass spectrometry.