Microbial investigations: a new paradigm from PDA
Supported by:

Watch experts discuss key aspects of microbial investigations, helping you to understand and implement the new PDA Technical Report 88, and sharing their experience of investigating various microbial events in the real world.
About this on-demand virtual panel
This virtual panel begins with a review of a recent standard released to the industry by the Parenteral Drug Association. Technical Report 88, titled 'Microbial Data Deviation Investigations in the Pharmaceutical Industry', is a comprehensive guidance document that provides a framework and approach to identifying root cause for the most common contamination events pertaining to sampling, release methods and process monitoring.
The experts then discuss three different types of case studies and review the background, root cause analysis and applicable corrective and preventive actions to each case. Selected case studies include a bacterial endotoxin failure for a parenteral product, a water bioburden excursion for a biologics product and an environmental mold event for a non-sterile drug product. Expect a lively discussion as our experts share the trials and tribulations they experienced while investigating these microbial events in the real world. Addressing the true root cause is not always easy or straightforward, but with the help and guidance from this panel, you can understand how to address similar root causes in the future.
The session is rounded out by the experts addressing how to properly integrate the new technical report and SME perspectives into your routine procedures on microbial investigation management. By enhancing your understanding of the new technical report and how to find information as it pertains to your process or method, our experts will help make integrating the technical report easier and effective.
Learning outcomes
Understand the structure and application of Parenteral Drug Association's Technical Report 88
Learn from three different case studies on how to investigate microbial contamination events
Explore appropriate ways to identify and implement corrective actions
Gain resources and insights for future investigation management
Our speakers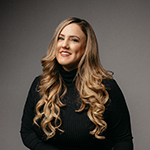 Vanessa Figueroa, Founder & Chief Executive Microbiologist
Vanessa Vasadi Figueroa, CEM and Independent Consultant, has more than 17 years combined experience in the life sciences industry, supporting Pharmaceutical, Biotechnology and Medical Device companies. Her core expertise are rooted in sterility assurance, contamination control, environmental and utilities monitoring programmes and quality control laboratory management. Vanessa's consulting experiences have spanned both domestic and international top ten pharmaceutical companies, applying both US and global regulatory standards of quality. Vanessa has a Bachelor's degree in Molecular Biology from State University of New York at New Paltz and a Master's degree in Molecular Biology and Microbiology from San Jose State University.
https://www.linkedin.com/in/vvfscience/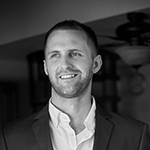 Jonathan Kallay, Senior Technical & Market Development Manager
Jonathan (Jon) Kallay is a senior technical and market development manager for Charles River Laboratories. He is a subject matter expert on microbiological investigations for manufacturing facilities dealing with regulated products. Jon provides practical laboratory experience to help clients identify the optimal path forward for their labs. He earned his post-graduate degree in pharmaceutical microbiology from the University of Manchester and has a bachelor's degree in biochemistry from Denison University.
https://www.linkedin.com/in/jonkallay/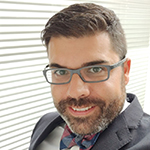 Jordi Iglesias, Technology and Market development Manager
Jordi currently works as a technology and market development manager for Charles River Laboratories' Endosafe endotoxin testing services in Europe and supports Spanish-speaking regions around the world. He previously worked in the pharmaceutical industry designing product validations (bioburden, sterility and endotoxins), environmental monitoring plans and cleaning and disinfection programmes. Jordi has a bachelor's degree in biology from the University of Barcelona and is a member of the Microbiology group for EDQM (European Directorate for Quality of Medicines).
https://www.linkedin.com/in/jordi-iglesias-cullell-758769b7/