Implementing state of the art technology to characterise polysaccharide vaccines
Supported by: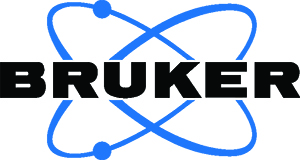 In this on-demand webinar, experts will discuss state of the art technology to characterise polysaccharide vaccines and relative implementation in biopharma development and manufacturing.
About this webinar
Vaccines are the most effective way to prevent infectious diseases in the human population and polysaccharide-protein conjugate vaccines, developed for increased immunogenicity, are considered the safest and most successful vaccine product developed in the last 30 years.  These novel, complex moieties require robust analytical techniques to fully monitor their structural identity, quantity and conformity.
Detailed characterisation of such novel products continuously evolves, creating demand for new, powerful technologies to provide accurate measurements at the molecular level for all aspects of conjugate vaccines that require identification, as well as quantification of polysaccharide content.  Furthermore it is critical to quantify such qualities throughout the manufacturing chain in the pharmaceutical industry to ensure the production of safe and effective vaccines.
Nuclear magnetic resonance (NMR) spectroscopy has emerged as one of the best, new broad spectrum technological solutions to compliment the biological assays used to test the efficacy of material being processed.  The information from various techniques, currently used for chemical characterisation of bulk material through the manufacturing process to its final product state, can be substituted or complimented by 1D 1H NMR spectroscopy, thereby significantly increasing the level of quality control (QC) on processing and reducing time through the process. The advantages provided by process monitoring with 1D 1H NMR spectroscopy will increase throughput and confidence in the production of conjugate vaccines helping to speed their release to market.
Learning outcomes
Discover how to determine the identity of isolated polysaccharides and their combination vaccines
Explore the identification of end groups as markers of depolymerisation of the carbohydrate chains
Learn about polysaccharide identification and monitoring of the conjugation process to assess the production process consistency
Find out how to determine the polysaccharide-protein ratio
Delve into the quantification of NMR-sensitive residual process contaminants.
Our speakers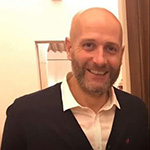 Francesco Berti, Scientific Director, GSK Vaccines
Francesco is currently Scientific Director at GSK Vaccines – Siena, Italy. He is an expert with 20 years of experience in the R&D of vaccines containing carbohydrate- and protein-based vaccines (eg, Neisseria meningitidis, Streptococcus pneumoniae, group B and A Streptococcus, Staphylococcus aureus).
He has authored and co-authored over 100 published scientific papers and reviews, as well as four book chapters and more than 20 patents.
In 2017 he was awarded the Derek Horton Award in Industrial Carbohydrate Chemistry by the American Chemical Society.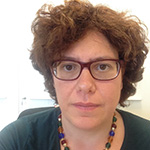 Francesca Benevelli, Application Scientist, Bruker
Francesca Benevelli graduated in chemistry at the University of Pavia with a thesis on the characterisation of secondary metabolites of botanical species. After graduation, she took a position as NMR manager at the University of Pavia.
In 1998 she started a PhD in physical chemistry at the University of Cambridge, working in the field of solid-state NMR under the supervision of Professor Klinowski. She then started a postdoc at the Freie University in Berlin in the group of Professor Limbach. In 2002 she was hired in Bruker Italy as NMR application scientist, supporting experienced customers as well as newcomers to NMR in improving their experience with NMR spectroscopy in different areas.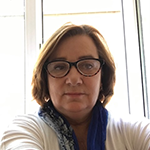 Donna Baldisseri, Senior Application Scientist, Bruker
Donna Baldisseri received her BA in Chemistry from Boston University and her PhD in Chemistry from Wesleyan University, with a thesis in RNA structure of bacteriophages combining NMR and SANS.
Prior to joining Bruker in 2002, she was the NMR Facility Director at the University of Maryland School of Medicine, a Scientist Associate at the NCI-FCRDC and an IRTA Postdoctoral Fellow at the NIH.
She has expertise in the field of NMR spectroscopy, including the application of high field cryoprobe technology for characterising biomolecules and biotherapeutics, and has co-authored over 25 articles in peer reviewed scientific journals.