Pharmaceutical compliance audits: are you on top of regulations?
Supported by:

Audits and inspections are always a stressful time for pharmaceutical companies. Join us to learn how to stay up to date on regulations and ensure audit readiness.
About this webinar
Compliance audits and inspections are always a stressful time for pharmaceutical companies. The situation is even harder to handle when regulations continually change. For companies selling in worldwide markets, keeping track of the requirements from multiple regulatory bodies and ensuring compliance exacerbates the challenge. Being inspection and audit ready at a moment's notice is nearly impossible unless pharma companies are willing to digitise their quality systems.
Being inspection ready and staying apprised of new or changing regulations is even more important in light of COVID-19. The pandemic changed the nature of how regulators interact with pharma companies. Now it's expected that businesses can share their documents electronically. Electronic systems make it easier to send documents, but also make it easier to track and update them when regulations change.
During this webinar, MasterControl Product Management Director Patricia Santos-Serrao shares how pharma companies can keep up with changes while remaining audit ready.
Benefits of attending
The benefits of using digital systems for change management.
Ways that pharma companies can pass audits in a post-COVID world.
How digitising prepares pharmaceutical businesses for future audits and inspections.
Our speaker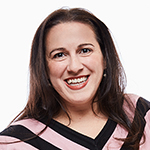 Patricia Santos-Serrao, Director of Product Management, MasterControl
Patricia Santos-Serrao is a life science professional with over two decades of experience in quality, regulatory, and clinical business processes for the pharmaceutical and biotech industries. She worked for several Tier 1 pharmaceutical companies, including Schering-Plough and Boehringer Ingelheim, prior to transitioning to various technology solutions and services providers for life sciences.
Patricia is a member of Regulatory Affairs Professional Society (RAPS) and has earned her Regulatory Affairs Certification (RAC) from RAPS and the Regulatory Affairs Certification Board (RACB). She is also a member of the Drug Information Association (DIA).
She currently holds a position as the product management director at MasterControl, working with development, product management, sales, marketing, and services to develop solutions designed for the pharmaceutical industry with a focus on solutions for clinical research regulatory affairs, quality, and compliance.