Validation and implementation of a novel automated PCR technology for mycoplasma testing
Supported by: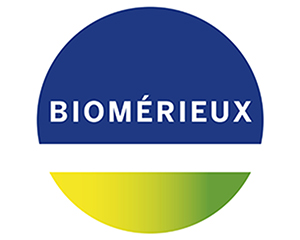 This on-demand webinar presents the regulatory submission strategy for implementation and validation of a new PCR-based technology for mycoplasma testing of different products.
About this on-demand webinar
To ensure patient safety, regulatory agencies mandate mycoplasma testing for the release of products. Conventional mycoplasma testing takes at least 28 days, resulting in long lead times for product release. Meanwhile, rapid polymerase chain reaction (PCR)-based mycoplasma tests have emerged and are accepted by health authorities for testing of monoclonal antibody products (mAbs) as well as advanced therapy medicinal products (ATMP), also known as cell and gene therapies.
Several PCR-based assays are commercially available, yet these typically still require extensive hands-on-time for sample preparation and nucleic acid extraction, specialised personnel and dedicated test areas.
A novel PCR-based technology that overcomes these hurdles was tested and validated at Janssen recently. The biggest advantage of this technology over other PCR-based methods is the ease of use; comprising a nearly fully automated sample preparation and nucleic acid extraction followed by a nested multiplex (RT-)PCR to amplify and detect mycoplasma RNA/DNA. Furthermore, results are available in less than two hours.
Janssen's generic method validation, including a comparability study between the conventional mycoplasma assay and the automated technology, was successfully completed for a representative mAb. In addition, suitability testing could be finalised on several other products.
This webinar presents the validation approach and regulatory submission strategy for implementation of the new PCR-based technology for mycoplasma testing of different products, discussing the challenges encountered and how they were addressed.
The presentation covers the collaborative effort between different functions across Janssen R&D, Janssen Supply Chain (JSC) and the vendor, and includes J&J's future implementation of the automated PCR technology at multiple (bio)pharmaceutical drug substance production and ATMP drug product sites.
In this session, you'll discover:
The importance of co-operation with different stakeholders, including the regulatory department
Why having a clear validation and implementation strategy in place in a company with a very diverse product portfolio is critical.
Our speakers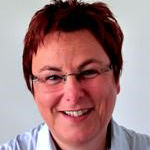 Dr Heike Merget-Millitzer, CoE Microbiology Lead within Janssen, Pharmaceutical Companies of Johnson & Johnson
Dr Heike Merget-Millitzer is CoE Microbiology Lead within Janssen, Pharmaceutical Companies of Johnson & Johnson. She joined J&J in 2005 and is now leading and co-ordinating strategic global microbiology related projects, including the implementation of advanced and rapid microbiology methods (ARMM). Heike has more than 20 years of work-experience in aseptic manufacturing and testing of cell therapeutics and large molecules in pharmaceutical industry.
In her current role as CoE Microbiology Lead one of Heike's focus area is to develop and implement the Technology Roadmap in the Janssen QC Microbiology labs. She is member of the Parenteral Drug Association (PDA) and is co-author of the recently revised PDA Technical Report #13 on Environmental Monitoring. Heike holds a PhD in Biochemistry from the University of Frankfurt, Germany and a MSC degree in Biology and Microbiology from the Technical University of Darmstadt, Germany.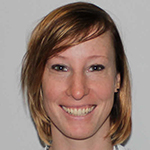 Karen De Roy, Microbiology Expert within Janssen, Pharmaceutical Companies of Johnson & Johnson 
Karen holds a Master in Bioscience Engineering from the University of Ghent (Belgium) and obtained her PhD at the same university in 2014.
She has been working in the (bio)pharmaceutical industry for eight years as a subject matter expert in pharmaceutical microbiology. In her role, she provides end-to-end microbiology support, oversees microbial method development and ensures that the microbial control strategy and specifications are compliant with internal and regulatory requirements. Additionally, Karen is involved in the development, validation and implementation of novel technologies to improve the quality control landscape.