Annex 1 2022: how does it align with Annex 1 2008?
Supported by:

Join this webinar to learn about the commonalities between Annex 1 2022 and the 2008 version. Both have the same requirements, but 2022 has added better defining language. Get side by side comparisons.
About this webinar
Learn how Annex 1 2022 is not ultimately different from Annex 1 2008. The language has changed to clarify and better define the expectations; however, the underlying intent is the same.
Industry expert Mark Hallworth will show side-by-side, section-by-section, comparisons to explain the changes between Annex 1 2022 and the previous version. Dave Crance will discuss a variety of solutions.
In the end, we will discuss what is truly needed to meet EU GMP Annex 1, including a good environmental monitoring system.
Key takeaways
Get a side-by-side comparison by section of Annex 1 2008 versus 2022 to see the underlying commonalities
Understand what is new in 2022 and how it relates to the 2008 expectations
Learn how to meet EU GMP Annex 1.
Our speakers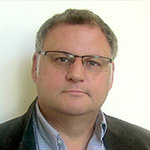 Mark Hallworth, Life Sciences GMP adviser, Particle Measuring Systems
Mark is the Life Sciences Strategic Senior GMP Scientist. Mark has managed the design, installation, and validation of over 200 environmental monitoring system projects worldwide. He currently lectures for the PDA, ISPE and other international pharmaceutical societies on environmental monitoring and GMP compliance design and validation. Mark has written over 100 technical papers on environmental monitoring and contributed to several books specific to this field.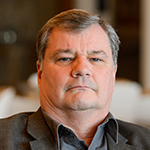 Dave Crance, Life Science Sales Manager, Particle Measuring Systems
David Crance is the Life Sciences and OEM Sales Manager for PMS. With over 35 years of experience in contamination control and systems, he has been involved in the design and implementation of more than 700 environmental monitoring systems. He has been an instructor at the Parental Drug Association (PDA) for 18 years in Bethesda, Maryland.