Contamination control strategies: How to achieve faster, easier process monitoring
Join this webinar to hear about the latest in microbiological monitoring tools that can help you implement corrective actions in real time.
About this webinar
A contamination control strategy (CCS) considers microbiological monitoring of assessed points and is a fundamental aspect of managing risks associated with contamination. Testing for microbial contamination involves different methods, among which are four critical release tests: Total Organic Carbon (TOC), conductivity, bioburden and bacterial endotoxin. These quality control tests play a critical role in sterile and aseptic processing, which contribute to identifying any potential contamination in a facility or products.
It is evident that the more critical the process, the more desirable it is to have controls in place to implement corrective actions in "real time". Traditional methods generally do not deliver timely results as they are characterised by long preparation and incubation times. In this presentation, you will learn how easy and fast it is to control the aforementioned parameters with Sievers Instruments.
Key takeaways
Discuss process understanding and risk evaluation as they relate to microbiological monitoring
Understand traditional vs innovative methods for microbial monitoring and process control
Explore the latest solutions for rapid microbial detection, automated endotoxin testing, and real-time testing for TOC and conductivity
Understand key takeaways from Annex 1.
Our speakers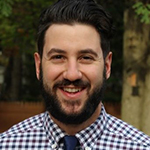 Hayden Skalski , Lead Application Specialist – Bio-Detection, Veolia
Hayden Skalski is the Life Sciences Product Application Specialist for the Sievers Instruments product line, specializing in bacterial endotoxins testing (BET). Hayden has over 8 years of experience in the pharmaceutical industry and Quality Control Microbiology and has presented on numerous topics surrounding endotoxin testing. Previously, Hayden held roles at Charles River Laboratories, Regeneron and Novartis, validating and executing method development protocols for endotoxin testing, providing customer support, troubleshooting and supporting high-volume product testing. Hayden has a B.S. from the University at Albany (SUNY) in Biology.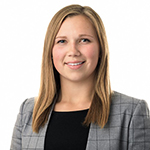 Kaitlyn Vap , Lead Application Specialist – Life Sciences, Veolia
Kaitlyn Vap is the Life Sciences Lead Product Application Specialist responsible for supporting Sievers total organic carbon (TOC) customers at Veolia Water Technologies & Solutions. She works with companies in the pharmaceutical industry to implement Sievers analytical instruments for the validation of laboratory water and drug products in accordance with global pharmacopeia regulatory standards. As an application specialist, she also explores new and/or developing applications to streamline the process of water and drug product testing. Kaitlyn holds a B.S. in Chemical Engineering from the University of Wyoming.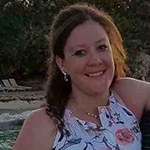 Meg Provenzano , Global Product Manager – Bio-Detection, Veolia
Meg Provenzano is the Product Manager for Sievers bio-detection instruments at Veolia Water Technologies & Solutions. She has over 10 years of experience in the bacterial endotoxin testing industry and has held several positions in Quality Control, Technical Support, and Product Management. She is customer-centric and enjoys hands-on problem solving, whether for technical issues, assay assistance, or software. Meg holds a B.S. in Marine Science and Biology from Coastal Carolina University where she focused on Bottlenose Dolphin population research.