cDPI: Line extension with capsule-based inhalation drug delivery
Supported by:

Watch this webinar on capsule-based dry powder inhalers (cDPI) to discover how capsules work as a unit dosage form for the inhalation-based delivery of the active pharmaceutical ingredients.
About this webinar
Drug delivery via the inhalation route is currently in demand for treatment of various diseases including asthma and chronic obstructive pulmonary disorders. It is currently the subject of intense research and development because of its prominent therapeutical benefits. Industry is working on this new approach for delivering potent drugs of biological origin.
But the questions are:
How do inhalation delivery systems work?
What are the advantages of inhalation drug delivery?
What are the different means to deliver your APIs?
What is the role of the capsules in inhalation delivery systems?
Many companies are prioritising the dry powder inhaler (DPI) system as a cornerstone for asthma and related disease. In capsule-based DPI systems capsules work as the reservoir for APIs.
The cDPI is one of the most acceptable forms of inhaler due to its simplicity and ease of handling, particularly for single dose formulations.
Join us to learn more about cDPI and how exactly the capsules work in the dry powder inhaler device. Gain closer insights into ACG's capsule variants for DPI applications.
Key takeaways
Understand how exactly cDPI systems work
Discover the advantages of using inhalation drug delivery over oral and parenteral drug delivery for treating asthma and other COPDs
Explore the new application of capsules for nasal drug delivery
Learn more about the capsule portfolio for cDPIs.
Our speakers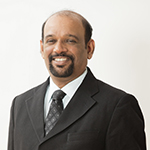 Dr Jnanadeva Bhat, PhD, Head – Formulation R&D (Pharma & Nutra), ACG
Dr Bhat has been associated with the pharmaceutical industry for more than two and a half decades. As a product formulator, he has worked on various dosage forms, including tablets, soft gelatine and hard capsules, injectables and lyophilised formulations. At ACG, Dr Bhat heads the formulation R&D lab where he primarily leads new product development projects, enriching the existing portfolio. He has published several technical white papers and articles.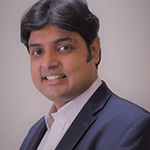 Dr Subhashis Chakraborty, Head of Global Product Management, ACG
Dr Chakraborty has more than 15 years of experience in diversified portfolios including R&D, business development, sales and product management. At ACG, he spearheads development of new capsule technologies for pharma and nutraceutical applications through to commercialisation. Dr Chakraborty has a PhD in Pharmaceutical Sciences from IIT, Banaras Hindu University. He has more than 40 international scientific publications and two book chapters to his credit.