Lower bioprocessing costs and time with Raman spectroscopy
Supported by:

Join this webinar to hear an insightful discussion on how to save time and money with Raman Spectroscopy, utilising handheld and portable Raman analysers to optimise bioprocess quality control.
About this webinar
From raw material qualification, in-process monitoring to finished product analysis, Raman Spectroscopy offers time and cost savings for bioprocess quality control. Discover how you can optimise your bioprocess workflows with handheld and portable Raman analysers.
Key takeaways
Minimise time-consuming laboratory sampling of raw materials with onsite identification/qualification in less than 30 seconds using handheld Raman analysers
Monitor production processes with real-time, non-destructive analysis – ensure product consistency with no sample preparation
Eliminate the need for costly technical expertise with user-friendly Raman analysers that easily integrate with existing processes.
Our speaker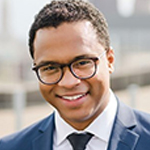 Dean Stuart, Product Manager, Thermo Fisher Scientific
Dean Stuart is a Product Manager for Thermo Fisher Scientific who is passionate about the advancement of scientific instrumentation and the adoption of new and emerging technologies for the life sciences. Throughout his career, Dean has shown a special interest in sustainable quality improvements for the pharmaceutical industry. His prior roles include a Quality Control Scientist and an Analytical Methods Developer. Dean currently specialises in the development of Process Raman, Handheld Raman, Near Infrared Spectroscopy (NIR) and X-ray Fluorescence (XRF) technologies.