Benchtop NMR: enhancing pharmaceutical development, scale-up and manufacturing
Supported by:

This webinar showcases the use of cryogen-free benchtop nuclear magnetic resonance (NMR) spectroscopy and relaxometry – from R&D to process development and manufacturing scale up.
About this webinar
Find out about qualitative and quantitative NMR methods for formulation development, process optimisation, drug product purity and quality control.
Learn how to evaluate drug potency by measuring active pharmaceutical ingredient (API) content and stability.
Gain insight into increasing analysis speed, sample throughput and data integrity by optimising and automating routine measurements.
This presentation will also cover how advanced flow and variable temperature capabilities can aid real-time in-line or near line process feedback – from endpoint determination and kinetics studies to identification of intermediates.
Key takeaways
The broad capabilities of mobile, cryogen free, benchtop NMR systems across the pharmaceutical product lifecycle
How to optimise quantitative NMR experiments to increase throughput and ensure consistency
How benchtop NMR is applied to dynamic systems including in-line reaction monitoring
How broadband NMR can be used to probe a wide range of pharmaceutically interesting and active nuclei.
Our speakers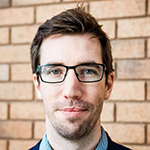 Dr James Sagar, Strategic Product & Applications Manager, Oxford Instruments
James joined Oxford Instruments in 2015 and has held several product management positions. Since 2019 James has lead product management for benchtop NMR with a particular focus on using NMR tools to solve specific real-world challenges. A physicist by training, James completed his PhD at the University of York before carrying out postdoctoral research at University College London.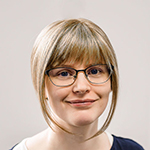 Dr Claire Dickson, Applications Scientist, Oxford Instruments
In April 2022, Claire joined Oxford Instruments Magnetic Resonance as an Applications Specialist. Claire worked on 3D structural determination using NMR spectroscopy during her PhD at the University of Bristol. Her post-doctoral research at the University of Edinburgh focussed on developing pulse sequences for both high and low-field spectrometers.