Mastering regulatory compliance in inventory management: keys for success
Supported by:

Watch this webinar where Aurélie Chambon will discuss best practices for inventory control and documentation as well as strategies for managing inventory in a compliant manner.
About this webinar
Inventory management plays a crucial role in most businesses, and regulatory compliance is a mandatory aspect of it. From tracking the flow of products to monitoring stocking levels, inventory management is integral to ensure success.
Without a good inventory management system, laboratory audits are time-consuming and risky. Poor inventory management can also result in mixed storage of hazardous substances, posing a risk to workers.
Another important factor is proper documentation. Laboratories must maintain complete records of inventory levels, product information, and safety data sheets (SDS) to ensure that their inventory management system is fully compliant with regulations. Documents must also be available in real-time to ensure that regulatory agencies can review them on demand.
Learn how an integrated, single-source-of-truth system reduces safety risks and assists with audit trails, helping labs ensure compliance.
Key takeaways
Understand regulatory compliance: the importance of being aware of the regulatory environment in which inventory management operates
Explore the regulatory risks associated with handling hazardous materials
Learn how to achieve robust documentation and record keeping, both of which are crucial for regulatory compliance in inventory management
Ask our expert questions and benefit from tailored answers to support your inventory management needs.
Our speaker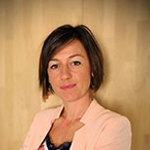 Aurélie Chambon, Business Development Manager, Merck KGaA
Aurélie Chambon is part of the digital sales team at Merck. She is an experienced Sales Specialist with 15+ years of experience managing complex projects in the scientific equipment and software industry. She has a proven track record working with the pharmaceutical, biotech, environmental and food markets.