Route scouting for a cost-effective process development
Supported by:

Join this webinar to discover how route scouting and polymorph screening at early stages of clinical trials can support scale up to commercial manufacturing.
About this webinar
Process development is often undervalued in the early drug development phases due to time or budget constraints.  Often, medicinal chemistry processes are incompatible for scale-up and – if insufficient effort is expended in developing a suitable route – these inefficient processes are used to generate material for absorption, distribution, metabolism, and excretion (ADME)/Tox or early clinical studies, which can lead to negative implications, including:
Higher costs and longer production times for initial clinical supply
A need for bridging studies if alternative routes have to be developed
Risk of failed batches if the process is not robust, scalable, safe and efficient
The use of raw materials or reagents that require special handling or are not readily available
Crystallisation behaviour and resulting polymorph of the desired API are not fully understood and controlled.
In this webinar, experts from across Thermo Fisher Scientific's global network will describe key benefits of route scouting and polymorph screening at early stages of clinical trials to ensure scalability for early clinical supplies to commercial manufacturing. The presenters will also provide insight into the value of working with an experienced contract development manufacturing organisation (CDMO) partner that has the capabilities and scientific expertise to move drug candidates quickly from early development to commercial-scale manufacturing
Key takeaways
Understand the benefits of a route scouting approach that considers future challenges of upscaling
Explore the advantages of working with an organisation with a global network of experts to identify and solve problems such as polymorph/crystallisation at an early stage
Discover the value that a global, integrated development and commercial manufacturing network brings to scale-up and technology transfer.
Our speakers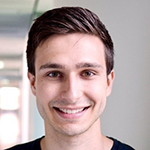 Rainer Götz, Senior Manager Process Research & Development, Patheon
Rainer has a PhD in organic chemistry and over 20 years of experience in pharmaceutical and chemical business from lab scale to many metric tonnes in production. He joined Patheon Regensburg this year as Head of Chemistry and is responsible for eight Process Development Managers (all PhDs in organic chemistry).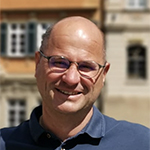 Fabian Hörmann, Process Development Manager, Head of CPR (Route Scouting) group, Patheon
Fabian received his PhD in organic chemistry from the Technical University of Munich (TUM) with Prof Thorsten Bach. He then did post-doctoral work with Prof Chris Vanderwal at the University of California Irvine (UCI) supported by the Walter Benjamin Programme (DFG). Fabian recently joined Patheon Regensburg as Head of the CPR Route Scouting Group.
About Thermo Fisher Scientific's Chemical Process Research Group
Thermo Fisher Scientific has a dedicated team, the Chemical Process Research Group (CPR Group), at its Regensburg, Germany active pharmaceutical ingredient (API) site that performs specifically early process research on new, efficient and scalable routes supported by committed analytical personnel and equipment. Furthermore, this team works in close collaboration with the Solid State Centre at the Linz manufacturing site, where dedicated specialists provide early development services such as solid form screening and characterisation as well as phase appropriate crystallisation process development across the entire development timeline.