Implementing continuous flow technologies in commercial manufacturing
Supported by:

Join this webinar to hear Ajinomoto Bio-Pharma Services discuss how continuous flow manufacturing can support the capable handling of dangerous chemicals, which is crucial for the manufacture of safe products.
About this webinar
In recent years, the pharmaceutical industry has seen an increased adoption of continuous flow processes due to their potential to optimise chemical reactions and facilitate dangerous chemistries that are infeasible in batch processes.
While significant progress has been made, applying continuous flow technologies to commercial manufacturing still requires innovation and expertise to transition batch processing to continuous flow, scale up dangerous chemistries, and optimise recycling and waste management.
In this webinar, Bert Metten, Technology Development Manager at Ajinomoto Bio-Pharma Services, will share what design strategies, equipment, and materials have enabled Aji Bio-Pharma to be adaptable when it comes to continuous flow applications.
Key takeaways
Strategies in transitioning from batch processing to continuous flow at commercial scales
Discover more about the different types of flow reactors
Learn what is required for the safe upscale of continuous flow reactions
Find out the sustainability and cost benefits of continuous flow manufacturing.  
Our speaker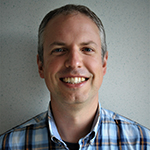 Dr Bert Metten, Technology Development Manager, Ajinomoto Bio-Pharma Services
Bert Metten, PhD, is the Head of the Technology Development at Ajinomoto Bio-Pharma Services, which is responsible for process research with innovative tools including biocatalysis, Process analytical technology (PAT), (photo)flow chemistry and membrane technology. He is also the co-inventor of the HANU™ photoflow reactor. Bert has experience in heterocyclic and macromolecular chemistry, applied chemistry, medicinal chemistry and process chemistry and technology development.