RMMs and endotoxin testing: efficiency gains and regulatory perspectives
Supported by:

Learn how Rapid Microbiological Methods can provide results in less than 45 minutes and endotoxin assays can be set up in less than 10 minutes to improve contamination control and reduce risk.
About this webinar
Time to results is critical for contamination control testing. Quantifying microbial contamination in water systems, raw materials, or finished products needs to be easier and faster – with results in hours or minutes, not days or weeks.
Both bioburden and bacterial endotoxin contamination are high risk in any pharmaceutical manufacturing site and should be monitored as quickly and easily as possible. However, these tests are traditionally time consuming and require significant hands-on time.
Now, with advances in instrumentation, bioburden and endotoxin testing are significantly faster and easier, improving the effectiveness of a monitoring programme in alignment with EU GMP Annex 1.
The revised  Annex 1 urges sterile manufacturers to consider implementation of innovative technologies such as Rapid Microbiological Methods (RMMs) to improve the effectiveness of microbial monitoring and quality of products.
Along with the benefit of enhanced monitoring, implementation of new tools such as the Sievers Rapid Bioburden system and Eclipse BET platform can provide efficiency gains from data integrity, ease of use, and fewer human errors to impact the final product.
Key questions
What do the regulations require? Which guidelines and industry groups encourage use of RMMs?
How can RMMs and endotoxin testing systems be implemented for efficiency gains?
How can the Sievers Rapid Bioburden system and the Sievers Eclipse BET platform reduce risk across the areas discussed in Annex 1 (personnel, facilities, utilities, equipment, cleaning validation, processes, materials, etc.)?
How do these instruments provide efficiency gains, and are these systems compliant? What kind of testing is performed to provide assurance these systems are compliant?
What is the financial impact of faster time to results, shorter product hold times, and less hands-on time?
Our speakers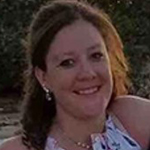 Meg Provenzano, Global Product Manager, Bio-Detection, Veolia
Meg Provenzano is the Product Manager for Sievers Bio-Detection Instruments at Veolia Water Technologies & Solutions. She has over ten years of experience in the bacterial endotoxin testing industry and has held several positions in Quality Control, Technical Support, and Product Management. Prior to joining Veolia, Meg was a Product Manager with Charles River Laboratories. She is customer-centric and enjoys hands-on problem solving, whether for technical issues, assay assistance, or software. Meg holds a BS in Marine Science and Biology from Coastal Carolina University where she focused on Bottlenose Dolphin population research.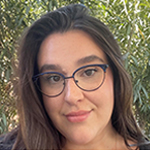 Briana Nuñez, Microbiology Technical Specialist, Veolia
Briana Nuñez is a Microbiology Technical Specialist for the Sievers Instruments product line, part of Veolia Water Technologies & Solutions. She was previously the Lead Researcher within the Sievers Instruments Microbiology Center of Excellence in Tucson, Arizona. Briana has participated in research and development of Rapid Microbiological Methods (RMMs) for bioburden analysis and is responsible for supporting the implementation of RMMs and automated endotoxin testing. Briana also plans and conducts laboratory experiments, provides product training, and assists in customer support. Briana holds a B. from State University of New York at Purchase College in Biology.