Application note: Revolutionising cell culture with cryopreserved pre-plated cell monolayers
Supported by: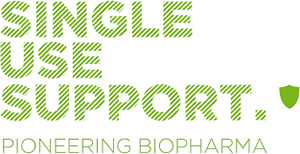 Published: 28 October 2022
Introducing an alternative means for time intensive cell culture processing by using cryopreserved cell monolayers.
Cell monolayers are widely used in the discovery of new drug compounds and the study of cell biology. Current commercially available cryopreservation technologies do not allow cells to be stored frozen while attached to tissue culture plastic. Hence, cells must be thawed from a working cell bank, cultured for several days and then transferred into microtiter cell culture plates. This process consumes significant time handling cells, rather than conducting biomedical research or other value adding activities. If cells could be successfully cryopreserved directly adhered to microtiter cell culture plates, then the time and in-house technical expertise required to carry out cell-based experiments could be greatly reduced – a financially attractive option for laboratories looking to accelerate their research and expand their scope.
The volume of cell-based assays being carried out in labs all over the world has dramatically increased in the last decade and is expected to grow exponentially in the next few years. In just the UK alone, in the last year over 80,000 HepG2 toxicity challenge assays have been carried out in monolayer format in 96-well microtiter plates. This is just from a single cell line, from one country.
The ability to prepare cryopreserved assayready plates at a scale to meet this demand requires equipment designed for achieving consistent high quality cell culture and freezing.
Thaw-and-use assay cells made using CryoShieldTM and Single Use Support's technologies are an effective solution for a range of cell-based assays, from transfection studies to running toxicity screening experiments for drug candidates. No specialised equipment is required by the end user for the thawing procedure; they simply remove the protective film, add cell media and incubate overnight.
Download this free application note to learn more…