The evolution of the Contract Research Organisation and the future of the pharmaceutical industry
This article discusses how the pharmaceutical industry can leverage its competencies in outsourcing to accelerate time to market, improve quality and increase innovation at all stages of the drug discovery and development process. The pharmaceutical industry is being battered by a perfect storm of not just one but three major issues, any of which on its own would prove a tough nut to crack…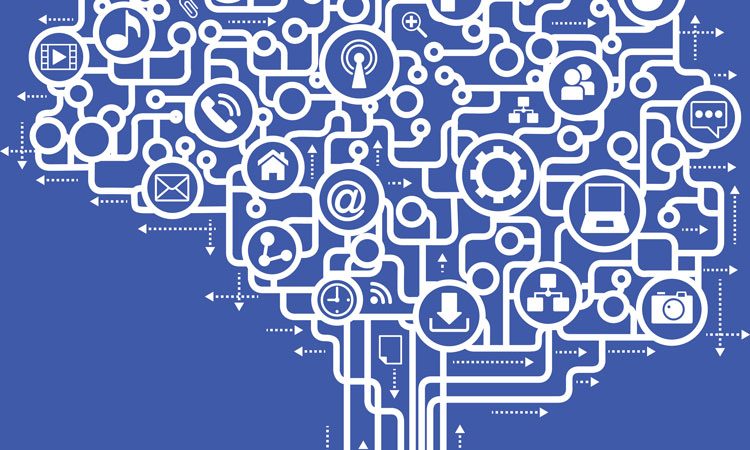 A paucity of new drug approvals: 2010 was one of the worst years on record, with the European Medicines Agency (EMA) showing only 41 finalised applications, compared to 125 in 2009. Applications were up in 2011, but we're still a long way away from the steady stream of new approvals the industry needs in order to remain viable[1]
Spiralling development costs: an analysis of 1,200 drug approvals dating back to the 1950s tells a grim story. The amount of money a company had to invest per drug in 1970 was around USD 100 million, by 1990, that figure had increased to USD 500 million and by 2009 it had reached USD 4 billion and is heading towards USD 10 billion[2]
A tranche of products coming off patent, leading to significant revenue reductions: between 2012 and 2014, some 110 products will see their patents expire, including 14 blockbusters[3].
Many pharmaceutical industry observers have become convinced that drastic changes are required in order to weather the storm and return it to steady profitability and smooth sailing. With spiralling costs and falling profits, the pharmaceutical industry appears to be reluctant to support the huge internal R&D groups that have historically provided the mainstay of their research horsepower. Nor can it maintain scientific expertise along every step in the drug discovery pathway from target identification to lead identification to drug submission to a regulatory agency such as the EMA (EU) or FDA (US).
A virtual model for pharmaceutical R&D
The challenges facing the pharmaceutical industry have become so great that it is being forced to undergo a major structural transformation. Based on its current trajectory, it seems likely that much of the pharmaceutical industry will embrace a new business model in which less and less drug research is physically done in their own laboratories. Pharmaceutical researchers will still initiate and run drug discovery and development programs, but they will do so with the help of thousands of external research service providers and partners. Pharmaceutical researchers will still conduct the orchestra; they will just not play many of the instruments!
Cut research and development … and spend research money in an entirely new way … rather than do the research in-house, companies should close their labs and outsource the work to tiny, nimble startups," Bernard Munos, Industry Expert, Forbes, August 2011[4]
In this new era of networked science, a pharmaceutical scientist can be empowered in ways not previously possible, with each scientist capable of creating and accessing any research service imaginable. The switch to a virtual drug discovery model can retain the potential to promote scientific innovation and drastically reduce the costs of drug research, in effect addressing two of the major challenges facing the industry in a single stroke.
This virtual model for pharmaceutical research would not have been possible even a few years ago because it was simply too difficult to find, engage and manage a diverse network of external research suppliers. Today, with the advent of sophisticated online platforms capable of dramatically streamlining custom research procurement, drug researchers can now be connected to any global research supplier in a few mouse clicks and they can manage all projects (including communications) from a single dashboard.
It is already possible to carry out an entire drug discovery programme from discovery to pre-clinical development to clinical trials 'virtually' from your laptop computer. Industry giants such as Pfizer and AstraZeneca are actively pursuing this concept[5].
The transformation of the Contract Research Organisation (CRO) industry
Pharmaceutical outsourcing has gone through significant change over the last three decades. An understanding of that evolution and the changes that have taken place (particularly as they relate to the current outsourcing megatrend) can help in understanding the big picture, and in envisioning a path forward.
At the start of the 1980s, a pharmaceutical company was expected to do all of its own work. They were the Centers of Excellence for everything from high throughput screening to clinical trials and everything in between. But even in that long forgotten time, they occasionally faced capacity problems. It was this occasional need for excess capacity that led to the formation of the first Contract Research Organisations (CROs). Early CROs filled the gap by providing spill over capacity when internal resources became limited. This sporadic demand defined the relationship between pharmaceutical companies and its outsourced service providers into the 1990s.
Towards the end of the 1990s, two forces were combining to drive a strategic change in the nature of the relationship between large pharmaceutical companies and their research service providers. The boom in the biotechnology industry was driving a steep increase in demand for CRO services as many smaller biotechs flush with cash, but limited by internal capacity, sought to advance their development projects. Naturally, they turned to CROs for help. This infusion of capital fuelled the growth of the CROs, enabling them to invest in global infrastructure and increase the breadth and depth of their offerings. They became Centers of Excellence in their own right, capable of undertaking projects on a scale that rivalled even the largest of the pharmaceutical giants.
During this same period in the late 1980s and through the 1990s, the trend towards outsourcing of non-core activities had been growing. Not just with pharmaceutical companies, but also across the life science industry as a whole, as companies sought to reduce cost and increase focus on their core activities. The landslide of companies that moved to outsource activities such as HR or IT services during this period was huge. In its March 1994 edition, Computer World listed nine 'Billion Dollar Babies', defined as companies that had signed billion-dollar outsourcing deals. Topping the list were Xerox Corp. with a USD 4 billion plus outsourcing deal, and McDonnell Douglas and General Dynamics, with USD 3 billion deals.
This was a trend that the pharmaceutical industry was not immune to, and combined with the availability of capacity and the global scale of the new CROs, the next iteration of the pharmaceutical company outsourcing model was born. Many pharmaceutical companies opted to outsource the entirety of their clinical work to a single provider under a Full Service Provider arrangement.
The rise and fall of the Full Service Provider model
Several parallels can be drawn between the Full Service Provider model and the industry trend towards service outsourcing in general. It can reduce cost, trading permanent internal resource costs for temporary variable costs driven by demand. But it has the downside of reduced control; all of the work and many of the decisions now fall to the Service Provider. And just as the literature contains many examples of companies that found they had surrendered too much control when they outsourced their IT functions, there are many cases during this period when pharmaceutical companies no longer had the internal skill set or the bandwidth to make technical decisions regarding their own projects.
With the pendulum having swung so far to less control under the Full Service Model, it was inevitable that the next change in the model would be a swing back towards more pharmaceutical company control. This is exactly what we have seen over the last several years as pharmaceutical companies have sought to regain control of their clinical trials without losing the cost and quality benefits of outsourcing. This hybrid or functional outsourcing model seeks to strike a happy medium between yielding too much control and having to undertake too much work internally. An efficient functional outsourcing model would enable a pharmaceutical company to manage its own projects while only working with best-in-class CROs with a proven history of delivering high quality, cost-competitive services. This is exemplified by the Covance and Sanofi-Aventis 10 year strategic R&D alliance agreement[6]. Functional outsourcing addresses some of the core causes of drug research inefficiency and its use could go a long way towards solving the pharmaceutical industry's cost and productivity problems.
Many observers on both sides of the pharmaceutical company – vendor divide believe that the efficiencies gained by functional outsourcing make it the best model for the pharmaceutical industry at its current stage.
We believe that clinical sponsors are best served by a solid outsourcing strategy that can overcome cost and speed factors, and for many organisations functional outsourcing — now at a more mature level — provides the best solution," Randy Kehrmeyer, Group Vice President, Kforce Clinical[7]
Leveraging the functional outsourcing model to cut costs and promote innovation
By leveraging capabilities in supplier selection and relationship management, most pharmaceutical companies have now fine-tuned the clinical outsourcing portion of their pipeline, with significant benefits. Pharmaceutical companies are also increasingly using a functional outsourcing model in earlier stages of their drug pipelines[5]. They are maintaining their own core competencies in select areas while taking advantage of the huge number of research suppliers with deep skills in narrow areas to bring new expertise to bear during the research and early development phases of a project.
Until recently, it was difficult to use functional outsourcing for early drug research because there was no systematic way to find and communicate with more than a handful of 8,000 research vendors located all over the world. The work is often piece-meal and complex with many small experiments needed that differ from compound to compound. Under the Full Service Model, this was not an issue as there were only a handful of major providers that had the capacity and scale to tackle a project, and once a vendor was selected, a single provider could carry out all of the different elements of the project.
For a pharmaceutical company to truly reap all of the benefits of functional outsourcing, however, it needs to make it easy for its researchers to identify and communicate with the best providers in hundreds of research areas. Today, online research marketplaces accomplish that task. Each of Assay Depot's private online marketplaces serves as a vendor relationship management (VRM) system that enables a pharmaceutical company to work efficiently with hundreds of external vendors at the same time. Functional outsourcing marketplaces make it easy for each element of a research project to be contracted separately, leaving a pharmaceutical company free to select the best provider for each discrete step in the process. This puts control over the project squarely back in the hands of the pharmaceutical company. At the same time, online outsourcing marketplaces can dramatically reduce drug discovery costs by increasing the level of head to head competition, enabling apples to apples comparisons and greatly simplifying the sourcing process itself.
An efficient functional outsourcing market – place should serve as an end-to-end research solution. It should enable rapid identification of the most suitable peer-reviewed services, creation of the exact research service required, verification of a legal contract and efficient procurement oversight of the process. Most important, it should enable researchers to spend much more time interpreting experimental data and engaging in constructive scientific discussions with internal colleagues and external experts. By creating an environment in which scientists are greatly empowered, functional outsourcing should also promote innovation across the entire research community. Because they have fingertip access to any research service, researchers can focus on running the most imaginative and creative experiments. By being able to easily ask questions of tens of thousands of highly experienced research experts, scientists are also technically enabled in a way never before possible, limited only by their imagination in the research projects they carry out.
For the pharmaceutical industry to escape its current predicament and find its way back to sustained and profitable growth, it must make significant changes to the way it operates. We are truly at a pivotal moment for the industry, and we can already see the seeds of change in the strategic direction being taken by a few of the most forward-thinking pharmaceutical companies. For the first time the technological solutions are in place to allow us to move from an industry that traditionally did everything for itself, to one that maintains a core set of expertise, and outsources the majority of the heavy lifting to small, nimble suppliers and partners with depth of knowledge in one or two areas of science. The first pharmaceutical companies to fully embrace this new future will be the ones that lead us out of the current stagnation and define the shape of the pharmaceutical industry for the 21st century.
References
The Lancet, 377, 97, 2011
Munos, B. Nature Reviews Drug Discovery, 8, 959-968, 2009
Thomson Reuters's 2011 CMR International pharmaceutical R&D Factbook
Lustig, K. and Petersen, C. Chapter 13, 230-242, "The Future of Outsourcing" in pharmaceutical Outsourcing, Pharmamedia, 2011
Kehrmeyer, R., Contract Pharma, 100-103, 2007
Assay Depot Press Release – Jul 2012 https://www.assaydepot.com/pages/assay_depot_ partners_with_astrazeneca
Biographies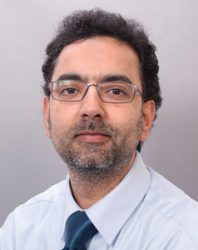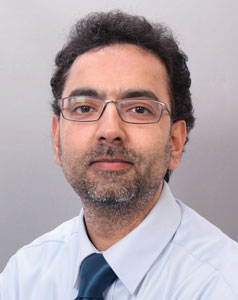 Sheraz Gul is Head of Biology at European ScreeningPort, Hamburg, Germany where he manages the assay development and screening of academic targets. Prior to this, he worked for GlaxoSmithKline for seven years where he developed biochemical and cellular assays for High Throughput Screening as well as hit characterisation. In addition, he has worked in academia for five years on proteases and kinases. He is the co-authored of the Enzyme Assays: Essential Data Handbook. He is involved in many European Initiatives involving government, the pharmaceutical industry and academia (e.g. EU Framework 7 and IMI). His research interests are directed towards maximising the impact of HTS for drug discovery.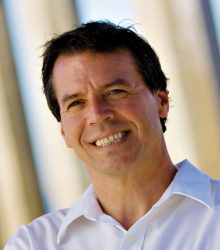 Kevin Lustig is the co-founder and CEO of Assay Depot, the world's largest online marketplace for scientific services. In 2001, he founded Kalypsys, a drug discovery company that raised over USD 170 million in venture capital. Prior to this, he directed lead discovery at Tularik, a biopharmaceutical company purchased by Amgen in 2004 for USD 2.5 billion. Kevin has over 30 years of research experience including a postdoc at Harvard Medical School and a PhD degree in biochemistry from UCSF. His research discoveries have been published in Science and Nature magazines and he has been awarded eight technology patents.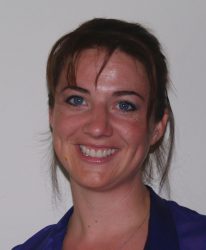 Dr. Maria Thompson has a background in molecular biology and over 16 years of experience in pharmaceutical and diagnostics research and development. She has held a variety of roles including Head of Genome Wide Screening for Type 2 diabetes, Six Sigma Black Belt, and VP of Scientific Affairs, as well as running a private consulting company providing scientific and technical advisory services to clients across the life science industry. Dr. Thompson holds a BSc in Genetics and a PhD in Molecular and Cellular Biochemistry from the Royal London School of Medicine, UK.
Issue
Related topics
Related people