Investing in the development of innovative active ingredients: Boehringer Ingelheim opens a new technology centre in Biberach
Posted: 8 December 2014 |
The unveiling of the new technology centre in Biberach represents the temporary completion of a remodelling and construction phase in chemical development at Boehringer Ingelheim's largest research and development location…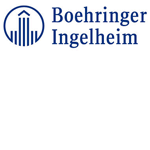 Today's unveiling of the new technology centre in Biberach represents the temporary completion of a remodelling and construction phase in chemical development at Boehringer Ingelheim's largest research and development location.  The investment was driven by the need to supply newly developed active substances to clinical studies with ever increasing numbers of patients. The pilot plant is able to produce active substances for pharmaceutical products in volumes ranging from 10 to 100 kg. The total investment was around 50 million Euro.
"For Boehringer Ingelheim, the new technology centre is an investment in the future. It allows us to provide patients now and in the future with innovative medications from our own research and development programs in areas of therapy with highly unmet need such as diabetes, oncology or respiratory diseases," explains Professor Dr Dr Andreas Barner, Chairman of the Board of Managing Directors at Boehringer Ingelheim.
The volume of active substances required in the process of researching and developing new pharmaceuticals continues to rise steadily. While just mere milligrams suffice for the early stages of research, toxicological and pharmaceutical studies demand substance volumes in the tens and hundreds of kilogrammes. By employing synthesis systems with volumes ranging between 100 and 300 litres, the new pilot plant will be able to supply these quantities of substances.
The newly added 2,700 square metres of floorspace house synthesis laboratories where work is done on transitioning the process from laboratory to industrial scale. Also located in this new space are the complex pilot plants handling the production of newly developed pharmaceutical active substances. Active substances are produced in twelve synthesis systems. The substances are then crystallised, isolated and dried, through the use of hydrators, centrifuges and driers.
Dr Fridtjof Traulsen, Corporate Senior Vice President Development, stresses that "the authorities are constantly increasing the requirements governing the developmental and approval processes for innovative pharmaceuticals. The new technology centre will ensure the supply of active ingredients for preclinical development stages and clinical studies in the coming years."
The successful research and development activities of Boehringer Ingelheim and the resulting strength in innovation have become the basis for the company's positive growth in the past few years. "We will continue to place top priority in research and development in the future," explains Prof Barner. "The construction of the technology centre makes this abundantly clear." 
In the past year alone, Boehringer Ingelheim invested more than 2.5  billion Euro globally in research and development of new medications.
Related organisations
Related people