Seven partners "Hear" pharmaceutical lifecycle challenges together
Seven companies have voluntarily come together to form a new collaborative problem-solving group, aimed at assisting biopharmaceutical companies solve their most pressing lifecycle pipeline problems…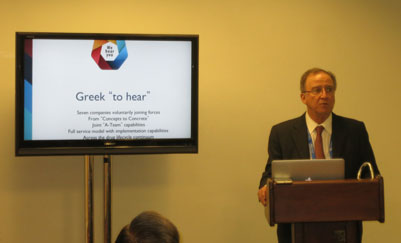 Seven companies have voluntarily come together to form a new collaborative problem-solving group, aimed at assisting biopharmaceutical companies solve their most pressing lifecycle pipeline problems.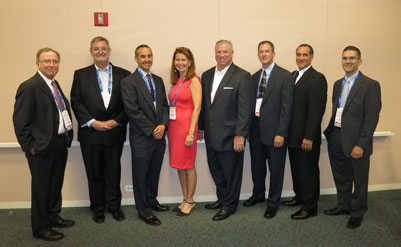 Rockwell Automation, The Beck Group, EEA Consulting Engineers, CBR International, McDAy LLC, Holtz Biopharma Consulting and Laurus Bio have joined to form the Klyo Collaborative, named for the Greek word "to hear, to listen."  They will hold a press conference on:
Date: Tuesday April 21st, 2015
Location: Interphex 2015
New York City, NY
Jacob Javits Convention Center, Room 2D14/2D15
Time: 11:00  am
This new alliance has already demonstrated a number of successes solving lifecycle problems for the biopharmaceutical industry.   Realizing that their previous successful collaborations were something unique in the industry, these seven companies have come together and are offering their joint "A-team only" resources to clients, through the Klyo Collaborative. They offer innovative solutions for early stage biotech firms looking to  accelerate development timelines, as well as all-inclusive approaches for larger pharmaceutical companies experiencing a decline in internal resources with mounting pressure to deliver an increasingly diverse global supply of safe pharmaceutical products.
Dr. Barry Holtz, the group's founder, says "Pharmaceutical companies, both large and small are stretched for resources.  Smaller companies may not have the tools to plan for scale-up, clinical paths, and commercialization.  Large pharma is now incorporating many new technologies through acquisition and cannot staff adequately for this wider scope of activity "This is a world-renowned group of successful and smart people, with experience on both the owner side and the delivery side of the development equation, who represent the perfect team to listen for the problems, and offer credible solutions."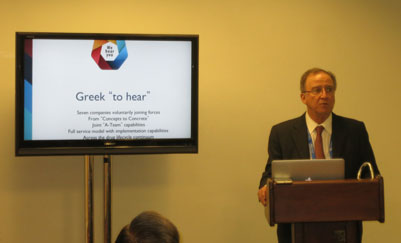 Dr. Phil Maples, a Ph.D molecular biologist and Managing Director of Laurus Bio agrees, and adds that the group's members are "non-competing, and cover every discipline – regulatory, quality, scientific, clinical, process development, architecture and construction, engineering, and automation. Not all of our partners will be involved in every project; but it was important for us to have the resources for all the critical disciplines at our fingertips, and besides, this group wanted to find reasons to work together, after the multiple successes that we've had."
Dr. Jeanne Novak, a former FDA reviewer and the founder of CBR International, adds that the Collaborative is "a unique opportunity to work with successful, motivated professionals to provide the full-spectrum of program development services necessary to deliver products from bench-top to bed-side."  
The strengths of the Klyo Collaborative include:
CPC and cGMP Facility Design/Build with full compliance
Quality, regulatory, scientific, and clinical development services for the US and global markets
Optimization of automation and information management systems
Multi-variable modeling of facility designs
Numerous successful IND's and product licensures in the US, EU, Japan, and Australia
Optimization of early stage biotech opportunities for acquisition
Product expertise includes drugs, oral solid dosage forms, biologics, vaccines, medical devices, combination products, autologous therapies, as well as cell and gene therapies
Supply Chain and Inventory Control
Scale-up at each stage of biopharmaceutical development
Global Supply Chain Strategies -Bulk medicines delivered globally for local fill/finish
Lifecycle Continuum Strategies – specific experience for reduced time-to-market
Predictive tools for automation and facility estimating
With development resources at record lows, and pressure to deliver pipelines at record highs, having the support of successful and experienced third-parties has become a necessity.  Klyo Collaborative has the capability to take ideas "all the way to the pipe, brick and mortar of the solution, or anywhere in between, with regulatory confidence and documentation" says Dr. Holtz.
ABOUT KLYO Collaborative
Klyo Collaborative, headquartered in Austin, TX, one of the fastest  growing biotechnology states in the US, offers the resources of Rockwell Automation, The Beck Group, CBR International, EEA Consulting Engineers, Laurus Bio, McDay, and Holtz Biopharma Consulting, to solve lifecycle problems in the biopharmaceutical industry.