Scancell provides update on Phase 1/2 clinical trial of SCIB1 in Stage III/IV melanoma
Encouraging results have been announced from a Phase 1/2 trial of SCIB1, a DNA ImmunoBody being developed for the treatment of patients with melanoma…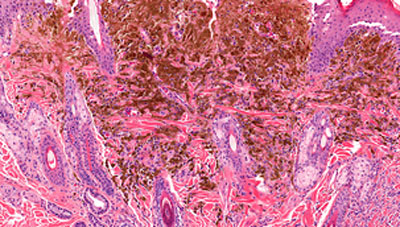 Scancell has announced further encouraging results from its on-going Phase 1/2 clinical trial of SCIB1, its DNA ImmunoBody® being developed for the treatment of patients with melanoma.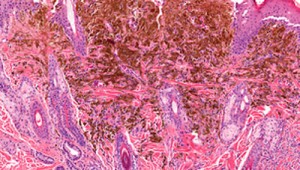 Updated data on patients with resected Stage III or Stage IV melanoma was presented in a poster at the 2015 American Society of Clinical Oncology (ASCO) Annual Meeting.
The poster demonstrated that the latest clinical data on patients with fully resected tumours is promising, and suggests that SCIB1 may uniquely offer protection from recurrence of melanoma with little associated toxicities.
Highlights from the Phase 1/2 trial to date include:
Survival times are encouraging to date: median survival time for Stage III patients and Stage IV patients is 34 and 31 months, respectively.
Five patients (31%) have had a recurrence of the disease; all other patients have been disease free for between 27 and 46 months since study entry.
The median for disease-free survival and overall survival  have therefore not yet been reached.
All 16 patients showed melanoma-specific immune responses.
All patients who continued treatment showed strong T cell memory responses following three monthly boosts with SCIB1SCIB1 was safe and well-tolerated, with no grade 4/5 toxicities observed other than those related to disease progression and one case of pneumonia.
SCIB1 ImmunoBody has the potential to become the first non-toxic effective adjuvant treatment for resected melanoma
Prof Lindy Durrant, Joint CEO of Scancell and Professor of Cancer Immunotherapy at Nottingham University, commented, "We are excited to report this latest clinical data on melanoma patients with fully resected tumours. The on-going positive results from this Phase 1/2 trial gives us confidence that our SCIB1 ImmunoBody has the potential to become the first non-toxic effective adjuvant treatment for resected melanoma. All 16 participants in this part of the study remain alive, suggesting that SCIB1 may offer protection from tumour recurrence in these patients. Data to date demonstrates that SCIB1 is safe and welltolerated, and the very encouraging survival times suggest a strategy of using SCIB1 in such resected melanoma patients to extend their lives."
Prof Poulam Patel, Chief Investigator for the trial and Professor of Clinical Oncology at the University of Nottingham, added, "The cancer immunotherapy field is rapidly advancing and although checkpoint inhibitors are continuing to deliver positive results in late stage melanoma, there is an unmet need for non-toxic adjuvant therapy in patients with earlier stage disease. All resected patients in this Phase 1/2 trial with SCIB1 have shown melanoma-specific immune responses and survival times that are extremely promising. These results suggest that SCIB1 could help to prevent recurrence of melanoma and so improve overall outcomes in these patients."
The poster, entitled "A clinical trial of SCIB1, a DNA vaccine that targets dendritic cells in vivo, in fully resected melanoma patients: a vaccine to prevent recurrence" by PM Patel et al,is available for download from Scancell's website at: www.scancell.co.uk.
Related organisations
Related diseases & conditions