Roche receives US FDA breakthrough therapy designation for ACTEMRA/RoACTEMRA in systemic sclerosis
The FDA has granted Breakthrough Therapy designation status to Roche's ACTEMRA/RoACTEMRA (tocilizumab) for systemic sclerosis (SSc)…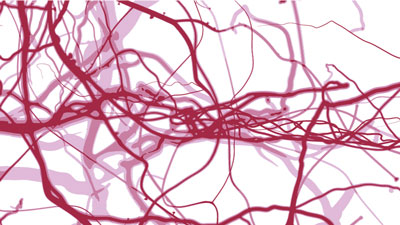 The US Food and Drug Administration (FDA) has granted Breakthrough Therapy designation status to Roche's ACTEMRA®/RoACTEMRA® (tocilizumab) for systemic sclerosis (SSc).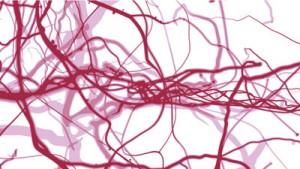 This designation is designed to expedite the development and review of medicines intended to treat serious diseases, and to help ensure patients have access to them as soon as possible.
SSc is a rare, chronic disorder characterised by blood vessel abnormalities, as well as degenerative changes and scarring in the skin, joints, and internal organs. The incidence of SSc is difficult to measure but is estimated to affect approximately 2.5 million people worldwide, and has the highest mortality of any rheumatic disease. FDA Breakthrough Therapy status for ACTEMRA/RoACTEMRA was granted based on data from the Phase 2 faSScinate study.  While the primary endpoint of improvement in skin thickening at 24 weeks, as assessed by Rodnan skin score, was not met a meaningful trend was observed.  In this second part of the study, there was continued improvement in skin thickening between weeks 24 and 48.  The overall adverse event profile between both groups was comparable.  The extent and severity of skin thickness correlates to disease worsening, increased disability and decreased survival. Based on these Phase 2 results and the unmet need in patients with SSc, for which there are no approved disease modifying therapeutic options, Roche initiated a global Phase 3 multicentre, randomised, double-blind, placebo-controlled study.
500,000 people worldwide have benefited from treatment with ACTEMRA/RoACTEMRA since approval
In addition, new data from the U-ACT-EARLY and TENDER studies in patients with early rheumatoid arthritis (RA) and systemic juvenile idiopathic arthritis (sJIA), respectively, as well as results from the Phase 2 faSScinate study in SSc will be presented this week at the annual congress of the European League Against Rheumatism (EULAR 2015).
"Close to 500,000 people worldwide have benefited from treatment with ACTEMRA/RoACTEMRA since initial approval over a decade ago. The breadth of our study results at EULAR, ranging from arthritis in adults and children to a rare inflammatory disorder, underscores our commitment to helping people with debilitating autoimmune diseases," said Sandra Horning, M.D., Roche's Head of Global Product Development and Chief Medical Officer. "These new data further demonstrate the efficacy and safety of ACTEMRA/RoACTEMRA in multiple diseases, including use as a single therapy in early RA."