Axial spondyloarthritis treatment market value will almost double by 2024
The global market value for axial spondyloarthritis therapeutics will expand from $1.5 billion in 2014 to reach $2.9 billion by 2024…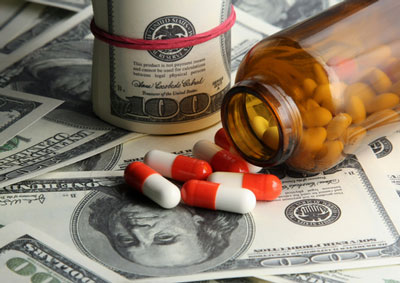 The global market value for axial spondyloarthritis (axSpA) therapeutics will expand from $1.5 billion in 2014 at a Compound Annual Growth Rate (CAGR) of 7.1% to reach $2.9 billion by 2024, according to research and consulting firm GlobalData.
The expansion will be driven primarily by increased diagnosis of the condition and use of biologics.
GlobalData's latest report, OpportunityAnalyzer: Axial Spondyloarthritis – Opportunity Analysis and Forecast to 2024, states that the US will cement its position as the largest of the seven major treatment markets (7MM) for axSpA, which also include France, Germany, Italy, Spain, the UK and Japan. The US share will grow from 73% in 2014 to 77% by 2024, with the market increasing slightly above the 7MM rate, at a CAGR of 7.5%.
Heather Leach, Ph.D., GlobalData's Analyst covering Immunology, said, "Greater awareness of inflammatory back pain will lead to an increase in diagnosed prevalent cases of Ankylosing Spondylitis (AS) and non-radiographic axial spondyloarthritis (nr-axSpA) across the 7MM by 2024.
"Furthermore, the recognition of nr-axSpA as an early form of AS will lead to an increase in the diagnosis of nr-axSpA. As such, pharmaceutical companies are expected to pursue label expansions to treat these patients."
The launch of Novartis's Cosentyx will help drive the axial spondyloarthritis therapeutics market
The analyst adds that other market drivers include higher treatment rates, increased use of biologics, and the launch of Novartis's Cosentyx in 2017 in the US and 5EU, which is expected to be priced at a premium compared with anti-tumor necrosis factor (anti-TNF) biologics.
GlobalData forecasts a substantially stronger performance for Cosentyx than the other first-in-class axSpA drug, Celgene's Otezla, a phosphodiesterase 4 inhibitor anticipated for launch in 2020.
Leach continued, "Gaining regulatory approval for Otezla may prove arduous, as the drug has twice failed to meet its primary endpoint in clinical trials for AS, which may slow clinical development. As a result, the drug is anticipated to enter the market in the second half of 2020 and will experience low uptake, with predicted sales of $25.3 million in 2024.
"By contrast, there is substantial excitement over Cosentyx, which has a good safety and efficacy profile and will be the only non-anti-TNF biologic approved for use in AS. GlobalData expects sales for Cosentyx will approach $576 million by 2024."