Novartis announces new one-year results demonstrating sustained secukinumab efficacy in ankylosing spondylitis patients
Novartis has announced new one-year study results from the MEASURE 2 pivotal Phase III study of secukinumab in ankylosing spondylitis (AS)…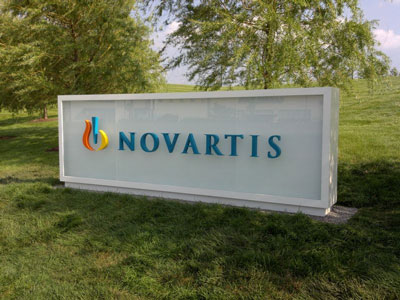 Novartis has announced new one-year study results from the MEASURE 2 pivotal Phase III study of secukinumab in ankylosing spondylitis (AS).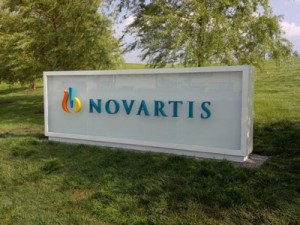 Data from the study demonstrated that approximately 74% of patients achieved clinically significant improvement in their symptoms after one year of treatment, as measured by ASAS20, a standard tool used to assess clinical improvement in AS. Detailed study results will be presented at the European League Against Rheumatism Annual Congress (EULAR 2015).
Ankylosing spondylitis is a long-term inflammatory disease that leads to excessive formation of new bone, particularly in a patient's vertebrae and joints, which can fuse together. It is a painful and progressively debilitating condition that can have serious consequences, including irreversible spinal damage that reduces patients' mobility and quality of life.
Improvements in the signs and symptoms were sustained through 52 weeks of treatment with secukinumab
In MEASURE 2, patients treated with secukinumab 150 mg achieved significantly higher ASAS20 versus placebo at Week 16. New data at one year show that improvements in the signs and symptoms of AS were sustained through 52 weeks of treatment, confirming data from the MEASURE 1 study. In MEASURE 2, 73.8% of patients achieved ASAS20 response at one year along with associated improvements in physical function and health-related quality of life.
"Ankylosing spondylitis is a long-term, painful and debilitating condition with a critical need for new efficacious treatments that provide symptom relief over prolonged periods of time," said Vasant Narasimhan, Global Head of Development, Novartis Pharmaceuticals. "We are pleased to present important data from MEASURE 2 showing that secukinumab's efficacy in treating this serious inflammatory disease is sustained through one year."
Up to 40% of patients with AS have an inadequate response to anti-TNF medicines
There are few therapeutic options available to people with AS and there is a significant unmet need for alternative treatment options. Up to 40% of patients have an inadequate or no response to the current standard of care, anti-tumour-necrosis-factor (anti-TNF) medicines. Importantly, MEASURE 2 showed secukinumab clinical benefits were observed in patients without previous treatment with anti-TNFs and those with inadequate response or intolerance to anti-TNF therapy. Secukinumab is the first biologic therapy other than anti-TNFs to demonstrate efficacy in AS Phase III studies and the first biologic to demonstrate efficacy in patients with inadequate response or intolerance to anti-TNFs.
Secukinumab was well tolerated in MEASURE 2, with a safety profile consistent with that observed in the psoriasis clinical trial program involving nearly 4,000 patients. The most common adverse events (AEs) were upper respiratory tract infection and headache.