Astellas announces preliminary Phase 1/2 data for ASP2215 in patients with relapsed or refractory acute myeloid leukaemia
Preliminary data from a Phase 1/2 trial on Astellas' ASP2215 were presented at the European Haematology Association annual congress…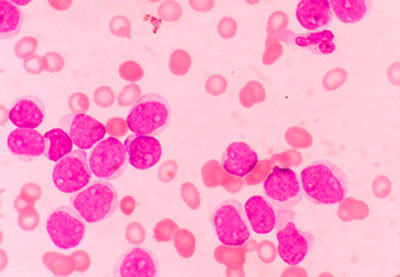 Preliminary data from a Phase 1/2 trial on Astellas' ASP2215 were presented at the European Haematology Association annual congress.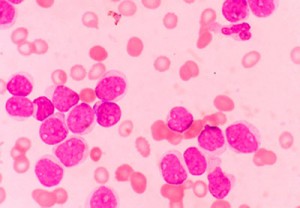 The trial tested the safety, tolerability and efficacy of ASP2215, a selective inhibitor of FLT3/AXL, in patients with relapsed or refractory (R/R) acute myeloid leukaemia (AML).
Preliminary data from the Phase 1/2 trial demonstrated a 57.5% overall response rate and a 47.2% composite complete remission (CR) rate in 106 patients with FLT3 mutations who received 80 mg and higher doses. A plasma inhibitory activity assay also confirmed sustained FLT3 inhibition consistently in patients receiving doses of 80 mg and above.
Additional preliminary data from the Phase 1/2 trial also showed that the median duration of response was 18 weeks across all doses and median overall survival was approximately 27 weeks at 80 mg and above in FLT3 mutation positive patients.
ASP2215 demonstrated a high overall response rate
"ASP2215 is an exciting therapeutic development for relapsed and refractory acute myeloid leukaemia patients with FLT3 mutations, where there is a significant unmet need," said Alexander Perl M.D., Assistant Professor in the Division of Haematology/Oncology, Perelman School of Medicine, University of Pennsylvania, Philadelphia, USA. "Treatment with ASP2215 has demonstrated a high overall response rate and promising survival in this group of patients who have highly aggressive leukaemia and historically fared poorly with standard chemotherapy.  ASP2215 is quite well tolerated in this setting and provides patients a low toxicity, effective option either to bridge to transplant with curative intent or to maintain quality of life for extended periods."
ASP2215 is a receptor tyrosine kinase inhibitor of FLT3 and AXL involved in the growth of cancer cells. ASP2215 has demonstrated inhibitory activity against FLT3 internal tandem duplication (ITD) as well as tyrosine kinase domain (TKD), two common types of FLT3 mutations that are seen in up to one third of patients with AML. Both of these mutations are typically associated with a poor prognosis.
"At Astellas Oncology, we are focused on developing targeted therapies for hard-to-treat cancers with few therapeutic options, such as AML," said Claire Thom, Pharm.D., Senior Vice President and Oncology Therapeutic Head, Astellas Pharma Global Development, Inc. "We are very excited about these results as they indicate that ASP2215 may be a therapeutic option in this underserved patient population. We look forward to moving this candidate into Phase 3 trials to further explore the full potential of the compound for patients suffering from AML."
Related organisations
Related diseases & conditions