Celsis introduces the all new Celsis Accel™ Rapid Microbial Screening System for midrange test volumes
Celsis' Accel System for Pharma allows products to be quickly released from micro hold, diminishing manufacturing cycle times and reducing inventory and working capital requirements…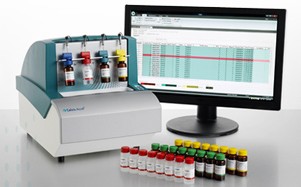 Celsis, the global leader in rapid microbial testing systems for industry, today introduced the Celsis Accel System for Pharma, a rapid microbial screening system for Pharmaceutical manufacturing companies with midrange test volumes. The Celsis Accel borrows the robustness and ease-of-use of the large capacity Celsis Advance II™, packaged into a compact system specifically designed for midrange test volumes. Both systems allow compliance with regulatory guidance's and offer full data analysis, report generation and remote user access.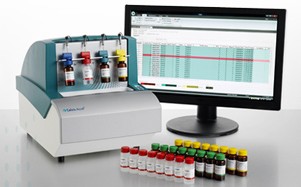 The Celsis Accel System for Pharma together with Celsis' proprietary reagent technology, decreases time necessary for quality control assessment of microbial contamination. As a result, manufacturing cycle times are shortened, quarantined inventory awaiting release is reduced and working capital requirements are diminished. Faster quality control results also provide an earlier indication of contamination allowing a faster and more effective investigation and corrective action, thereby reducing the economic impact of the event. 
Using its Financial Impact Assessment (FIA), Celsis has worked with hundreds of manufacturing facilities around the world to evaluate the cost savings of implementing a Celsis system. Utilising company specific information including the value of products and the time and cost comparisons associated with the Celsis method, the FIA projects the 5-year Net Present Value (NPV) of a company's investment in the Celsis system. The 5-year NPV for a Pharmaceutical manufacturing facility with midrange test volumes is typically in excess of $500,000 with even greater value for larger volume facilities or rapid sterility applications.
Building on more than 20 years of experience, the robust Celsis Accel System for Pharma incorporates data security, remote data access and comprehensive data analysis tools into a compact system designed for Pharmaceutical manufacturing facilities with midrange testing volumes. Offering the fastest time to results of any ATP bioluminescence system on the market, Celsis has also expanded the kit configuration options for its proprietary Celsis AMPiScreen™ reagent technology to better match varying testing volumes and to optimise reagent utilisation.
To read more about the new Celsis Accel System for Pharma online, please visit celsis.com/Pharma-Accel
Related topics
Related organisations