Phase 2/3 study of ELND005 did not meet primary efficacy endpoint
A Phase 2/3 clinical study of ELND005 in agitation and aggression in patients with Alzheimer's disease (AD) did not meet its primary efficacy endpoint…
Transition Therapeutics has announced that a Phase 2/3 clinical study of ELND005 in agitation and aggression in patients with Alzheimer's disease (AD) did not meet its primary efficacy endpoint.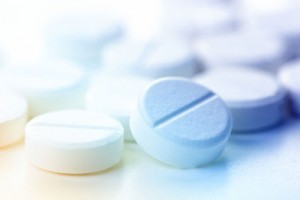 In the study, both the treatment and placebo groups showed a significant, but similar, reduction in agitation and aggression relative to baseline.  There was a greater than expected reduction in agitation and aggression observed in the placebo group as measured in weeks 4, 8 and 12 in the study.   The safety and tolerability profile of ELND005 was consistent with previous studies in AD at the 250mg bid dose. 
An external committee will help determine the future of ELND005
The Phase 2/3 clinical study evaluated the efficacy, safety and tolerability of ELND005 over 12 weeks of treatment in patients with mild to severe AD, who were experiencing at least moderate levels of agitation/aggression.  The randomised, double-blind, placebo-controlled study enrolled 350 AD patients.  The primary efficacy endpoint of the study was the change from baseline in the Neuropsychiatric Inventory – Clinician scale of agitation and aggression.  
An analysis of the full study dataset is being performed.  An external clinical advisory committee will be consulted in determining any future development of ELND005.
Data from the Phase 2/3 clinical study will be presented at a future medical meeting.
Related topics
Related diseases & conditions