Phase I trial results for ZP4207 support its further development as a rescue treatment for severe hypoglycaemia
Zealand has announced results from a clinical Phase I trial with a single-dose version of its novel, stable glucagon analogue, ZP4207.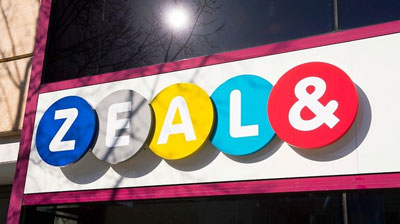 ZP4207, is suited for liquid formulation and has in preclinical studies shown promising potential as a more convenient ready-to-use rescue pen for the treatment of severe hypoglycaemia. Severe hypoglycaemia is an acute, life threatening condition affecting both Type 1 and Type 2 diabetes patients on insulin therapy when their blood sugar levels drop too low.
Zealand initiated the ZP4207 single-dose Phase I trial in November 2014 as a two-part study to evaluate safety and tolerability in both healthy volunteers and Type 1 diabetes patients. The enrolment and treatment of 64 healthy volunteers and 20 patients with Type 1 diabetes was completed ahead of schedule. Based on the results from the trial, Zealand will now progress the development of ZP4207 for severe hypoglycaemia towards the next clinical phases.
Zealand also evaluating a multiple-dose version of ZP4207 in mild to moderate hypoglycaemia
In parallel with the development of ZP4207 as a single-dose rescue treatment, Zealand is also evaluating a multiple-dose version of ZP4207 in a clinical Phase Ib trial for the treatment of mild to moderate hypoglycaemia including its potential use in a dual-hormone artificial pancreas pump.   
Commenting on the outcome of the Phase I study with single-dose ZP4207, Britt Meelby Jensen, President and CEO of Zealand, said, "We are very happy that the results of the Phase I trial support the potential we see for our proprietary stable glucagon product as a ready-to-use rescue pen for severe hypoglycaemia. While existing treatments are effective, they are based on native glucagon as a lyophilized powder, which requires reconstitution in a multi-step handling process before use. We believe ZP4207 can offer diabetes patients on insulin therapy a much more convenient treatment option, and we now look forward to further advancing the development of our product."
Related organisations
Related people
Related diseases & conditions