Intercept submits applications for marketing approval of obeticholic acid for the treatment of PBC
Intercept Pharmaceuticals has achieved two important regulatory milestones for obeticholic acid in primary biliary cirrhosis (PBC)…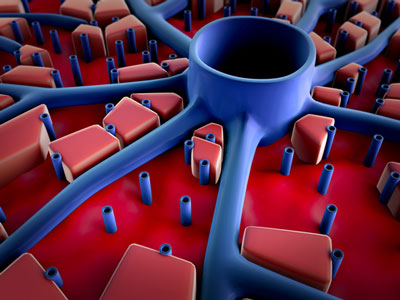 Intercept Pharmaceuticals has achieved two important regulatory milestones for obeticholic acid in primary biliary cirrhosis (PBC): submission of a New Drug Application (NDA) for accelerated approval to the US Food and Drug Administration (FDA) and acceptance of the Marketing Authorisation Application (MAA) by the European Medicines Agency (EMA).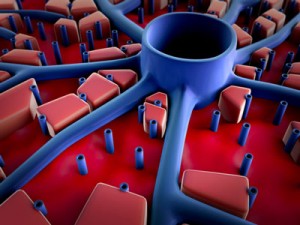 Intercept is seeking approval of obeticholic acid for the treatment of PBC in combination with ursodeoxycholic acid (UDCA) in adults with an inadequate response to UDCA or as monotherapy in adults unable to tolerate UDCA.
PBC is a rare liver disease that primarily results from autoimmune destruction of the bile ducts that transport bile acids out of the liver, resulting in cholestasis. It is primarily a disease of women, afflicting approximately one in 1,000 women over the age of 40.
UDCA is currently the only approved medication for the treatment of PBC and is the standard of care for all PBC patients. However, a majority of patients continue to experience persistent elevations above the upper limit of normal in the serum marker alkaline phosphatase (ALP), corresponding with increased risk of liver failure, need for liver transplant and death. Thus, there continues to be a critical need for new treatments for patients with PBC.
Obeticholic acid has demonstrated the ability to rapidly and sustainably lower ALP and improve bilirubin levels
The NDA and MAA submissions include a total of 1,507 subjects exposed to at least a single dose of obeticholic acid. Of these subjects, 432 were patients with PBC, with 290 treated for at least six months and 232 treated for at least one year. The key efficacy and safety data are derived from three randomised double-blind, placebo-controlled clinical trials in patients with PBC evaluating the effect of obeticholic acid on ALP and bilirubin. All three trials met their primary endpoints with high statistical significance and improvements were seen in secondary endpoints including markers of liver injury, immunity, inflammation and apoptosis. 
The regulatory submissions are also supported by two clinical databases that include more than 10,000 patients from the Global PBC Study Group and UK-PBC Group, both independently confirming that achieving lower ALP and/or bilirubin levels is significantly correlated with increased transplant-free survival. 
"Over the past several years, the medical community has gained a deeper appreciation of the extent of the unmet medical need in PBC," said Mark Pruzanski, M.D., President and Chief Executive Officer. "In each of our PBC clinical trials, obeticholic acid has demonstrated the ability to rapidly and sustainably lower ALP and improve bilirubin levels, both when added to UDCA and as monotherapy. If approved, we believe obeticholic acid will become an important new treatment option that will help patients with PBC."