Phase III data show significant overall survival benefit of afatinib compared to erlotinib in patients with SCC
Results from the LUX-Lung 8 Trial demonstrate that afatinib resulted in superior progression-free survival and overall survival compared to erlotinib…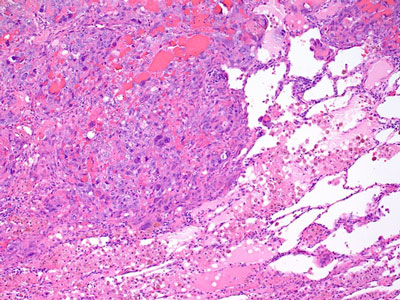 Results from the LUX-Lung 8 Trial have been published in The Lancet Oncology.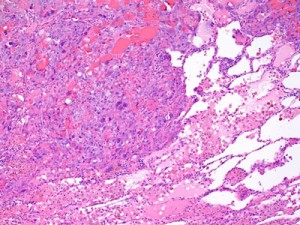 LUX-Lung 8 is the largest, prospective Phase III head-to-head trial directly comparing two EGFR-directed treatments. Afatinib was tested versus erlotinib, an approved and recommended treatment in this setting according to international guidelines, in advanced squamous cell carcinoma (SCC) of the lung progressing after treatment with first-line platinum-based chemotherapy. Treatment options for SCC of the lung are limited and this type of lung cancer is associated with a poor prognosis, with less than 5% of patients with advanced SCC surviving for five years or longer.
While afatinib is not yet approved for use in patients with SCC, the study showed that treatment with afatinib, an irreversible ErbB Family Blocker, resulted in superior progression-free survival (PFS, primary endpoint) and overall survival (OS, key secondary endpoint) compared to erlotinib in this patient population.
Afatinib demonstrated superior progression-free survival and overall survival compared to erlotinib
Dr Mehdi Shahidi, Medical Head, Solid Tumour Oncology, Boehringer Ingelheim commented, "The ErbB family of receptors plays an important role in the development of squamous cell carcinoma of the lung, and is a valid therapeutic target for this type of cancer. The broader and irreversible ErbB blockade of afatinib may explain the superiority shown in LUX-Lung 8 over erlotinib, an EGFR inhibitor already approved in this setting."
Previously reported data demonstrated that the LUX-Lung 8 study met its primary endpoint as afatinib significantly improved PFS compared to erlotinib. In addition, afatinib extended OS of patients to a median of 7.9 months compared to 6.8 months on erlotinib, reducing the risk of death by 19%. In an updated PFS analysis, performed at the time of the OS analysis, patients treated with afatinib had a median PFS of 2.6 months compared to 1.9 months for erlotinib.  More patients reported an improvement in overall well-being/quality of life with afatinib compared to erlotinib and the rate of severe adverse events was similar between the two treatment arms with differences observed in the incidence of certain adverse events.
Related organisations
Related diseases & conditions