EC approves Evotaz for the treatment of HIV-1 infection in adults
The EC has approved Evotaz tablets in combination with other antiretroviral agents for the treatment of HIV-1 infected adults…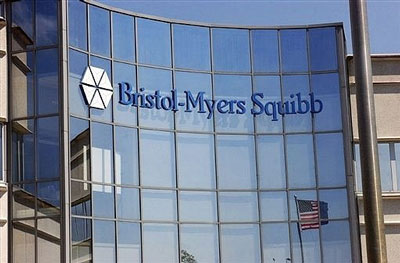 Bristol-Myers Squibb has announced that the European Commission has approved Evotaz (atazanavir 300 mg and cobicistat 150 mg) tablets in combination with other antiretroviral agents for the treatment of HIV-1 infected adults without known mutations associated with resistance to atazanavir.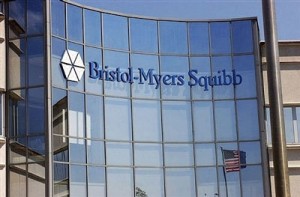 Coformulated to be one pill, once-daily, Evotazcombines the protease inhibitor atazanavir, which is marketed as Reyataz (atazanavir) capsules, and cobicistat, a pharmacokinetic enhancer marketed as Tybost by Gilead Sciences. Today's approval allows for the marketing of Evotaz in the EU and offers patients living with HIV an innovative treatment option that delivers proven suppression through 144 weeks. The marketing authorisation follows a positive opinion by the Committee for Medicinal Products for Human Use (CHMP) in May 2015. The US Food and Drug Administration (FDA) approved Evotaz in the United States in January 2015.
Evotaz is contraindicated in patients with previously demonstrated clinically significant hypersensitivity to the active substances or to any of the excipients of Evotaz, in combination with certain drugs, and in patients with moderate to severe hepatic impairment. Evotaz and Reyataz do not cure HIV-1 infection or AIDS.
Evotaz increases the possibility of suppressing HIV
There are 2.2 million people living with HIV in the European region, according to recent estimates from UNAIDS and WHO, and between 2004 and 2013, more than 300,000 people were newly infected. Only one-third of diagnosed patients in the eastern European region were receiving antiretroviral therapy in 2012, a number that is significantly below the 80% coverage goal set by WHO for 2015. Virologic suppression, or the reduction of HIV viral load to undetectable amounts in the blood, is the goal of antiretroviral treatment in all patients.
"HIV remains a significant public health concern throughout the world, and the increase in new infections in recent years in Europe means that it is more important than ever to continue to deliver new treatment options to help patients achieve virologic suppression," said Murdo Gordon, Head of Worldwide Markets, Bristol-Myers Squibb. "By combining reduced pill burden with a low rate of virologic failure and no protease inhibitor mutations, Evotaz increases the possibility of suppressing HIV, and we are pleased to bring it to physicians and patients in the EU."
Related organisations
Related diseases & conditions