FDA orphan drug designation for C2N-8E12 for the treatment of progressive supranuclear palsy
The US FDA has granted C2N-8E12 (ABBV-8E12) an orphan drug designation for the treatment of progressive supranuclear palsy (PSP)…
C2N Diagnostics and AbbVie have announced that the US Food and Drug Administration (FDA) has granted their investigational recombinant humanised anti-tau antibody, C2N-8E12 (ABBV-8E12), an orphan drug designation for the treatment of progressive supranuclear palsy (PSP).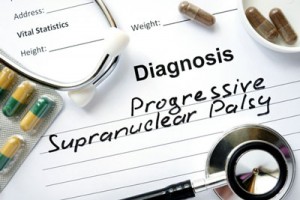 The companies also have begun a Phase 1 clinical study of C2N-8E12 in patients with PSP.
PSP is a progressive neurodegenerative disorder, with an estimated annual incidence of one per 100,000 people over the age of 60. The most common features of PSP are the presence of loss of balance leading to unexplained falls and, in later stages, blurred vision and problems controlling eye movement may occur. Other nonspecific symptoms of PSP, such as slowed movements or behavioural or cognitive changes, are similar to other brain disorders. For this reason, correct diagnosis of PSP is often delayed. The course of PSP is progressive and may predispose individuals to serious complications, such as choking, pneumonia, head injury and fractures caused by falls. Currently, there are no approved treatments for PSP.
C2N-8E12 orphan drug designation recognises the lack of PSP treatment options
"The FDA's orphan drug designation recognises the lack of treatment options for patients with PSP, a debilitating neurological disease, and is an important milestone in the development of potential therapies," stated Joel Braunstein, M.D., chief executive officer, C2N Diagnostics.
"We are encouraged by the preclinical data of anti-tau antibodies and are committed to exploring the potential of this class of molecules," said Jim Sullivan, Ph.D., vice president, pharmaceutical discovery, AbbVie.
C2N-8E12 is a humanised antibody targeting the tau protein found in neurofibrillary tangles in the brain of patients with tauopathies such as PSP and Alzheimer's disease (AD).  The Phase 1 study is a randomised, double-blind, placebo-controlled, single ascending dose, multicentre study that will evaluate the safety, tolerability and pharmacokinetics of C2N-8E12 in an estimated 32 subjects with PSP.