Keryx's hyperphosphatemia treatment Fexeric backed for European approval
The CHMP has adopted a positive opinion for on marketing authorisation of Fexeric, recommending its approval for the treatment of hyperphosphatemia in CKD…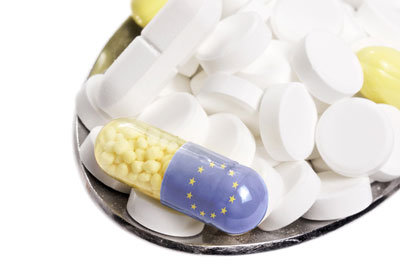 The Committee for Medicinal Products for Human Use (CHMP) of the European Medicines Agency (EMA) has adopted a positive opinion on the marketing authorisation of Keryx Biopharmaceuticals' Fexeric® (ferric citrate coordination complex), recommending its approval for the treatment of hyperphosphatemia in adults with chronic kidney disease (CKD).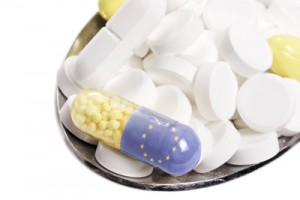 Fexeric was approved under the brand name Auryxia™ by the US Food and Drug Administration (FDA) in September 2014, and is indicated in the U.S. for the control of serum phosphorus levels in patients with chronic kidney disease on dialysis.
"We are pleased to receive this positive opinion from the CHMP for Fexeric, as it is an important step in providing a new treatment option in phosphorus management for adult patients with CKD in both the non-dialysis and dialysis settings," said John Neylan, M.D., chief medical officer of Keryx. "We look forward to the European Commission's decision in the coming months."
Fexeric reduced serum phosphorus levels to well within KDOQI guidelines in a Phase 3 trial
The CHMP positive opinion will now be reviewed by the European Commission (EC), which has the authority to approve medicines for use in the 28 countries of the European Union (EU) and Iceland, Norway and Liechtenstein. If approved, Fexeric will be the only absorbable, iron-based phosphate binder to treat elevated serum phosphorus levels in both non-dialysis and dialysis CKD patients in Europe.
The CHMP opinion is based on evidence from approximately 1900 patients, including two key clinical trials: a Phase 2, non-dialysis study and a 58-week, Phase 3 registration trial. In the Phase 3 trial, ferric citrate effectively reduced serum phosphorus levels to well within the KDOQI guidelines range of 3.5 mg/dL to 5.5 mg/dL.
Managing patients on dialysis is complex as many metabolic factors, such as iron and phosphorus, are out of balance. Phosphate retention and resulting hyperphosphatemia in dialysis patients are typically associated with increased risk for heart and bone disease, and death. The majority of dialysis patients require chronic treatment with phosphate-binding agents to lower and maintain serum phosphorus at acceptable levels.