Allergan to acquire Naurex; divests generics business to Teva
Allergan followed an announcement it made yesterday about its acquisition of Naurex with news today that it is to divest its generics business to Teva…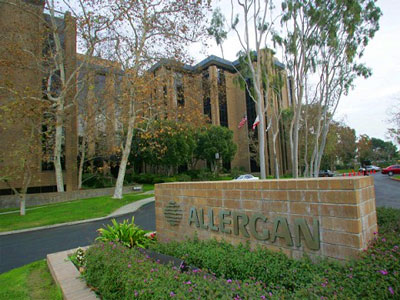 Allergan is set to acquire Naurex in an all-cash transaction.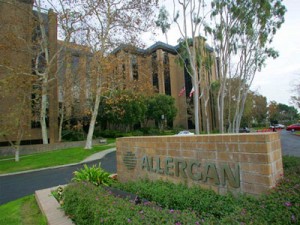 Under the terms of the agreement, Allergan will acquire Naurex for a $560 million upfront payment net of cash acquired.
The acquisition will strengthen Allergan's long-term growth profile with the addition of Naurex's lead development product rapastinel, a once-weekly intravenous Phase 3-ready molecule that has demonstrated rapid, robust and sustained efficacy in multiple Phase 2 clinical studies in depression. The acquisition will also add Naurex's development product NRX-1074, a next-generation drug candidate, the intravenous form of which has shown rapid and robust antidepressant efficacy in an initial single-dose Phase 2 study.  NRX-1074 is also an orally bioavailable drug candidate which is in Phase 1 studies. Rapastinel and NRX-1074 are both targeted modulators of the N-methyl-D-aspartate (NMDA) receptor. Both therapies have been found to be well-tolerated in all studies to date, with no drug-related serious adverse events or any of the dissociative side effects typically seen with NMDA antagonists.
"The acquisition of Naurex is a great fit for Allergan and a compelling and exciting investment. We expect Naurex will enhance Allergan'smental health portfolio and build on our strategy to lead in this important therapeutic area," said Brent Saunders, CEO and President ofAllergan. "Naurex's unique pipeline comprises compounds that utilize a new mechanism to target areas of significant unmet medical need in Major Depressive Disorder (MDD), including severe and/or treatment-resistant depression. These highly differentiated compounds will immediately bolster our exceptional mental health pipeline."
Allergan divests global generics business to Teva for $40.5 billlion
Allergan followed the news about the Naurex acquisition with an announcement today that it has entered into a definitive agreement under which Teva will acquire Allergan's global generic pharmaceuticals business for $40.5 billion.  
Under the agreement, Teva will acquire Allergan's legacy Actavis global generics business, including the US and international generic commercial units, third-party supplier Medis, global generic manufacturing operations, the global generic R&D unit, the international over-the-counter (OTC) commercial unit (excluding OTC eye care products) and some established international brands. 
Allergan will retain its dynamic global branded pharmaceutical and medical aesthetic businesses, as well as its biosimilars development programmes and the Anda distribution business. 
Commenting on the acquisition, Erez Vigodman, President and CEO of Teva, said, "This transaction delivers on Teva's strategic objectives in both generics and specialty. Through our acquisition of Allergan Generics, we will establish a strong foundation for long-term, sustainable growth, anchored by leading generics capabilities and a world-class late-stage pipeline that will accelerate our ability to build an exceptional portfolio of products – both in generics and specialty as well as the intersection of the two. Our respective portfolios of generic medicines and applications are highly complementary, providing Teva with high quality growth and earnings visibility, and the scale and resources to expand upon our specialty capabilities."