FDA approves first ever 3D printed drug product: Spritam
The FDA has approved 3D printed drug Spritam for the treatment of of partial onset seizures, myoclonic seizures and generalised tonic-clonic seizures…

The US Food and Drug Administration (FDA) has approved the first ever 3D printed drug product.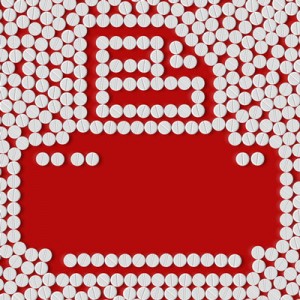 The drug in question,Spritam (levetiracetam), is approved for oral use as a prescription adjunctive therapy for the treatment of partial onset seizures, myoclonic seizures and primary generalised tonic-clonic seizures in adults and children with epilepsy. 
Spritam utilises Aprecia's proprietary ZipDose® Technology platform, a groundbreaking advance that uses three-dimensional printing to produce a porous formulation that rapidly disintegrates with a sip of liquid. While three-dimensional printing has been used previously to manufacture medical devices, this approval marks the first time a drug product manufactured with this technology has been approved by the FDA.
"By combining three-dimensional printing technology with a highly-prescribed epilepsy treatment, Spritam is designed to fill a need for patients who struggle with their current medication experience," said Don Wetherhold, Chief Executive Officer of Aprecia. "This is the first in a line of central nervous system products Aprecia plans to introduce as part of our commitment to transform the way patients experience taking medication."
Spritam is expected to be available in the US in Q1 2016
ZipDose Technology enables the delivery of a high drug load, up to 1,000 mg in a single dose. As a result, Spritam enhances the patient experience – administration of even the largest strengths of levetiracetam with just a sip of liquid. In addition, with Spritam there is no measuring required as each dose is individually packaged, making it easy to carry this treatment on the go. Spritam is expected to be available in the first quarter of 2016.
"In my experience, patients and caregivers often have difficulty following a treatment regimen. Whether they are dealing with a swallowing disorder or the daily struggle of getting a child to take his or her medication, adherence can be a challenge," said Marvin H. Rorick III, M.D., neurologist at Riverhills Neuroscience in Cincinnati, Ohio. "Especially for children and seniors, having an option for patients to take their medication as prescribed is important to managing this disease."