NICE asks for more information on ovarian cancer drug olaparib
NICE has opened a second consultation on preliminary draft guidance on olaparib for maintenance treatment of ovarian, fallopian tube and peritoneal cancer…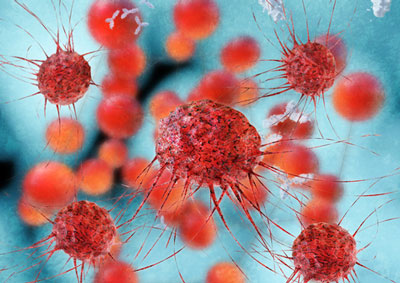 The UK National Institute for Health and Care Excellence (NICE) has opened a second consultation on preliminary draft guidance on olaparib (Lynparza) for maintenance treatment of relapsed platinum-sensitive ovarian, fallopian tube and peritoneal cancer.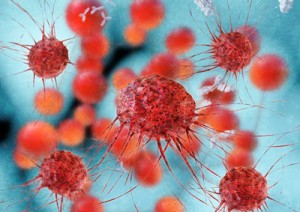 The drug is for cancers in people who have tested positive for the BRCA1 or BRCA2 mutations, and whose disease has responded to platinum-based chemotherapy.
The independent Appraisal Committee which developed the draft guidance is asking the manufacturer of the drug, AstraZeneca, to provide a robust estimate of the cost effectiveness of olaparib for the subgroup of patients with relapsed disease who have had 3 or more courses of platinum-based chemotherapy. The information requested includes cost of somatic testing taking into account the Committee's concerns about its previous models, and full details of the data supporting.
For people who've had fewer than 3 previous courses of platinum-based chemotherapy, the evidence provided shows that the price that the NHS is being asked to pay for olaparib is too high for the benefit it may provide to these particular patients, so the preliminary guidance does not recommend it in this situation.
Announcement offers 'glimmer of hope'
Commenting on the draft guidance, Sir Andrew Dillon, NICE chief executive, said, "Olaparib slows the progression of the disease for patients with some forms of ovarian cancer but the evidence that it can extend life is uncertain. Life expectancy for patients who've had 3 or more courses of platinum-based chemotherapy could be less than 2 years so the end-of-life criteria, which allows more flexibility in our guidance could apply in this situation. Our Advisory Committee has therefore asked the company to provide a robust estimate of the cost effectiveness of olaparib for these patients, along with further information on supporting data."
He continued: "However for patients who've had fewer than 3 courses of platinum-based chemotherapy, we weren't able to apply the flexibility we can sometimes use when we appraise cancer drugs as they are already living longer than two years with this conventional treatment. For this group of patients, the cost to the NHS of using this new drug isn't consistent with the benefits that patients for whom it works will gain and so we were disappointed not to be able to recommend it in this circumstance in this draft guidance."
Commenting on the decision from NICE, Professor Paul Workman, Chief Executive of The Institute of Cancer Research, London, said, "We remain disappointed that women with ovarian cancer and mutations to their BRCA genes are still not being granted this world-first drug on the NHS. I'd urge NICE and the manufacturer to keep talking and do everything they can to make the drug available.
"It is at least positive that NICE is actively listening to evidence submitted through consultations, and seems to be looking for ways to make olaparib available. The latest announcement offers a glimmer of hope that some women with ovarian cancer will eventually get access to olaparib, which was underpinned by science conducted here at the ICR.
"But even if the latest 'no' from NICE is reversed for some women, olaparib would still only be available for women after several rounds of chemotherapy – meaning there will be many who miss out on its quality-of life-benefits earlier in the course of treatment, or do not access it at all."
Ovarian cancer is the fifth most common cancer in women. Epithelial ovarian cancer, which affects the surface layers of the ovary, is the most common type, and is similar to fallopian tube and peritoneal cancer.  People who have BRCA 1 or 2 gene mutations have an increased risk of ovarian cancer.
Related diseases & conditions