The new series of laboratory balances from RADWAG
Introducing the X2 series balances from RADWAG featuring the latest generation capacitive display providing maximum comfort of use…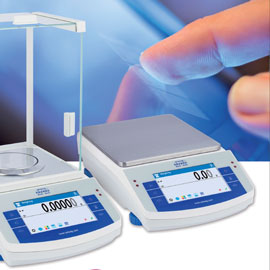 Comfort of operation due to 5'' capacitive touchscreen
The X2 series balances feature the latest generation capacitive display providing the maximum comfort of use, available right at your fingertips. Ease of operation, clear menu and practical arrangement of the display guarantee the best ergonomics for your everyday tasks.

Personalization taken to the next level
The X2 is the only balance available on the market that, provides a user with the option to design display using wide selection of widgets. Customised display of X2 series offers direct access to the results of your work and other important information directly from the home screen.
Unlimited possibilities of communication
A wide array of available interfaces facilitate selection of the most optimal means for communication. The X2 series balances offer unlimited possibilities for cooperation with external devices, providing printing, copying, archiving and data transfer.
Ergonomics of operation
Built-in IR sensors allow numerous operations (e.g. tarring, transmitting the result to a printer or selecting successive steps of a particular process, etc.) to be performed hands-free, by simply moving a hand across the sensor.
Data safety
The X2 series balances feature ALIBI memory that is a warranty for safety and automatic recording of your measurements. Options such as data preview, copying and archiving are available to users, as well.
Weighing data management
USB interface facilitates quick transfer and copying of any results of your work (measurements, reports, databases) to other balance.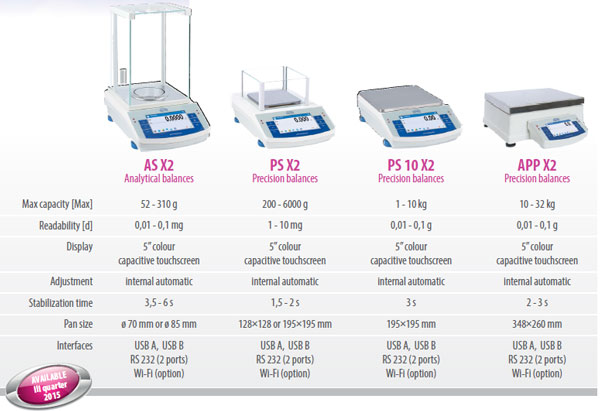 Related topics
Related organisations