Coulter Partners appoints PR and Marketing Manager
Global Life Sciences search specialist, Coulter Partners is pleased to announce the appointment of Alison James as PR and Marketing Manager…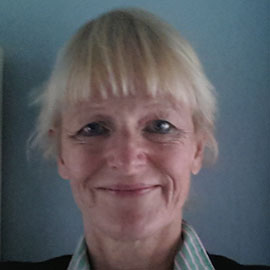 Global Life Sciences search specialist, Coulter Partners is pleased to announce the appointment of Alison James as PR and Marketing Manager.
"With the expansion of our global footprint, a more joined up marketing communications strategy is now paramount for Coulter Partners. We are delighted to welcome Alison on board to help us achieve this goal," says Managing Partner, Joe Coulter.
Alison James
Alison joins Coulter Partners following two years as a PR and Marketing consultant in SE Asia, working with Financial Services and IT clients in Singapore and Hong Kong. Drawing on a further ten years broad experience as a marketing professional in the pharmaceutical, food and marketing sectors, and fourteen years teaching languages in British and international schools, she combines strong creative thinking with a passionate interest in marketing communications.
A fluent German speaker, Alison has an MA in German and Philosophy from Oxford University and a PGCE from Cambridge University. Excited to be joining Coulter Partners' growing global team, she looks forward to raising awareness of the Coulter Partners brand and values in the Life Sciences sector, worldwide.
"To be joining such an exceptional team with so much specialist knowledge in Life Sciences across the globe is both challenging and rewarding. It's time to put the word out that Coulter Partners is the go-to executive search firm in this sector," says Alison of her new appointment.
Over the past year Coulter Partners has made a further 6 appointments to augment its dedicated Life Sciences research and delivery expertise. The breadth of talent across the team now includes PhD and MD-qualified researchers, language proficiency in Russian, Bulgarian, Italian, Spanish, Czech and Gujarati to name but a few, and a rich background in areas such as Business Psychology and Human Resource Management. Tapping into such top talent ensures Coulter Partners is in a prime position to respond effectively to the challenges of its market.
What better way to help the Life Sciences industry appoint world class leaders and so advance medicine and health for the good of all?